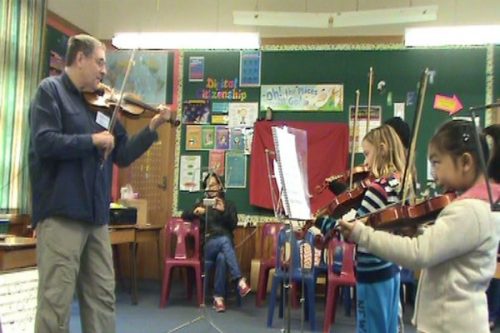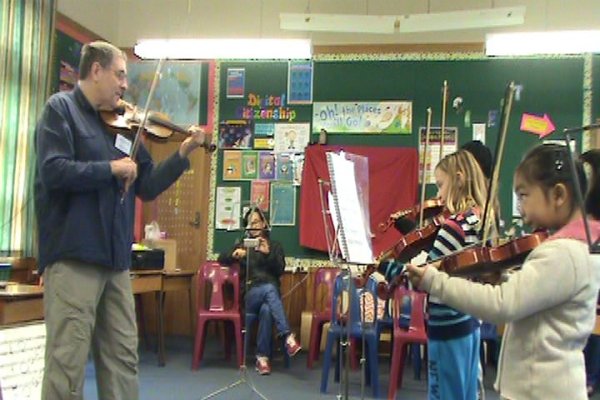 Palmerston North

Violin Lessons | Ensemble Coaching, Theory Lessons
Qualifications: Grade 8 Trinity College
Pricing: $30.00 per hour, group lessons from $5.00 per student per hour, 1/2 hour from $15.00
Styles: Classical
Suitability: Ages 7 and over, beginner to grade 5 level
---
Bio
Experience:
I have been the violin tutor at Palmerston North music school, Saturday Music (PN) since 2014, teaching individuals and small groups of students.
I am also involved in orchestral music in the Manawatu, mainly as section leader for the second violins of the Manawatu Sinfonia.
From teaching experience, I have gained a thorough understanding of the learning requirements of new violin students, and developed techniques to encourage their success to achieve high standards of performance early on. As a father myself, I have a great rapport with children of all ages, and can easily relate to them in an encouraging and motivating manner.
---
Teaching Info
Progressive teaching, that achieves results. I have found students learn best by actually playing music at their level, so after the initial lessons of posture and technique we quickly start to play simple and enjoyable tunes to develop an understanding of music reading and basic musicianship. From there we continue to learn pieces of increasing complexity, with the goal at all times being to achieve success at each step towards performing music. I have developed a wide array of effective teaching resources to assist learning and development at all levels. Lessons at a venue and time of your choice, including in home lessons for your convenience, anywhere in Manawatu/Palmerston North.
Some special features:
First lesson for beginners FREE 1 hour
All course materials FREE – you don't need to buy expensive books!
All students receive free supporting (practice and performance) soundtracks and music videos for their pieces – really helps with group performances!
Free video tutorials during holidays – especially useful for exam preparations!
Opportunities throughout the year for group concert performances..
Quality Instruments available for hire..
Thanks for all the hours you put into this Simon. Elsie really enjoyed the performance and said it was one of the best times playing violin of her life – she just wished it went longer!
Elsie's Mum
Thank you for all your effort that you put into the (music festival concert). It's a great opportunity for the kids and I am very thankful for all the time you poured into the kids. They are very fortunate to have you. It was lovely to see it come together and for the kids to get the performance buzz.
Caleb's Mum