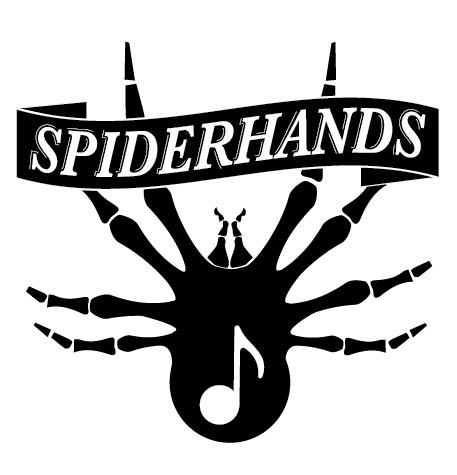 Christchurch

Guitar Lessons | Bass Guitar Lessons, Drum Lessons, Keyboard Lessons, Piano Lessons, Percussion Lessons, Ukulele Lessons | Artist development, Theory Lessons, Composition Lessons, Jazz Improvisation Lessons
Qualifications: Logan has both a Diploma in Music Production and Audio Engineering from MAINZ, and has also studied Music through the Christchurch School of Music and the University of Canterbury.
Pricing: Free First Trial Lesson for all new students. $25 per 30-minute lesson, with a 10% discount if paying Monthly or per Term.
Styles: We can teach you the style of music, that you'd like to play. All genres are welcome.
Suitability: We're happy to teach you, providing you're at least 5 years old. Total beginners are welcome. We have equipment for you to use during lessons.
---
Bio
We're Spiderhands Productions Limited, a locally-owned and operated NZ company, that specializes in instrument lessons for students of all ages and stages.
We also offer the ability for you to learn about more than just your instrument. Our lessons can include information on music theory, songwriting, how to produce music, and also about how to record, mix and master your own tunes.
Ultimately, we're passionate about providing a service to our students that will enable you to become skilled, knowledgeable and happy musician.
---
Our Music Tutor:
Logan Ellis has been teaching music for 7 years, and has studied through the Christchurch School of Music, MAINZ, and the University of Canterbury.
Logan currently offers lessons for:
– Guitar,
– Drums,
– Bass Guitar,
– Piano/Keyboard,
– and Ukulele.
Our Lesson Studio is located in Coleridge Street, Sydenham.
Available weekly timeslots for lessons are as follows:
– Mondays 6pm
– Wednesdays 5pm
– Thursdays 6:30pm
– Saturdays 10am
Our lessons are generally 30 minutes in length, although we can do hour lessons if you prefer.
---
If you have any other questions,
– Call us on 022 626 5215,
– Message us through this website, or
– Email us at logan@spiderhands.co.nz .
---
Teaching Info
Our lessons are custom-designed to meet your wants and needs. While we can offer assistance with preparing for Grading Examinations and NCEA Assessments, our main focus is on an all-round approach, the aim being to develop you into an expert instrumentalist.
Your free first introductory session is designed to ensure that you're aware of the direction that needs to be taken, in regards to the education/tuition provided. This is a no-obligation session, and no payment will be due until the day of the second lesson.
Regardless of whether you are learning a new instrument for fun, or if you have more serious ambitions in mind, we strive to ensure that your expectations are met.
If you have any special requests or questions about specific course material that we provide, please feel free to contact us via the contact details within this listing.
"I'm happy that I've learned to play the drums - I know what everything is and that I've learned new beats each week!"
Ryan
"I think that the way the the material has been presented is really good and that it's good that Logan was patient and genuine."
Mike
"I've always found it hard to learn from others and always struggled with school and learning in general but Logan did an excellent job in teaching me. I don't know what Logan does differently to others, but whatever he does, he should just keep doing it. I really liked his casual and carefree attitude in teaching. Logan made it feel like nothing was a hassle or an issue."
Hamish
"I like that there's a relaxed atmosphere, open discussions about drumming, that Logan answered my many questions. Good to be able to break down the songs as well (during lessons)!"
Bruce