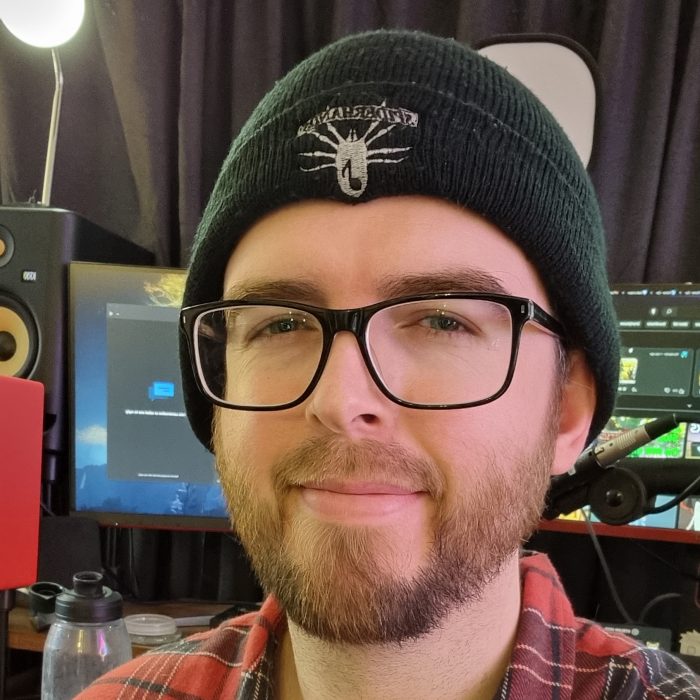 Christchurch
Guitar Lessons | Bass Guitar Lessons, DJ Lessons, Drum Lessons, Electronic Dance Music Production Lessons, Keyboard Lessons, Piano Lessons, Percussion Lessons, Ukulele Lessons | Artist development, Aural Lessons, Song Writing Workshops, Theory Lessons, Composition Lessons, Jazz Improvisation Lessons, Mixing and Mastering Lessons, NCEA Music Tutoring, Online Lessons
---
Qualifications:

In addition to 20 years of experience that's been spent learning, writing, performing, recording, reviewing and enjoying music, Logan has a Diploma in Audio Engineering and Music Production from MAINZ, and has previously studied through Cashmere High School, The Christchurch School of Music and the University of Canterbury.

Pricing:

30-minute 1-on-1 lessons are $27.50 each, with a free trial session for new students. Payment options: $55 p/fortnight, $137.50 p/half-term, $275 p/term, or $522.50 p/semester (2 full-terms).

Styles:

We can teach whatever style of music you want to learn, and can create custom lesson plans to suit your needs.

Suitability:

All experience levels are welcome. Our minimum requirements are that students are at least 7 years of age and know the alphabet (Music Notation uses letters A-G).
---
Bio
Hi There!
We're Spiderhands Productions, a Christchurch NZ-based company that specializes in providing Music Lessons to students of all ages, stages, and musical backgrounds.
Our passion lies in offering Professional, Enjoyable, and Affordable Tuition Services to those that want to become skilled instrumentalists, songwriters, producers, and/or performers.
We teach a wide variety of instruments, and have done so since our company was founded in 2014.
We offer free trial lessons to all new students – and should you enjoy the first session, you're more than welcome to continue with tuition, for as long as you need. Some of our students have attended 200 lessons, and have learned multiple instruments as well as studio recording and music production!
We mention all this because, the truth is – we don't just teach our students the ways of mastering their chosen instrument. We also teach music theory, composition, performance skills, studio production and everything else required to become a fully independent musician!
This is because the modern music industry requires more than just a "skilled performer"; successful musicians in the 21st Century are those that have all the required tools, to make the most of what's on offer within the increasingly competitive climate of the international music industry.
In essence – we aim to cover everything required, so that our students can become Knowledgeable, Confident, and Happy Musicians.
---
About The Tutor
Logan Ellis has been teaching Music (privately and then through Spiderhands Productions) for 12 years, and has spent at least 20 years studying music through Cashmere High School, The Christchurch School of Music, MAINZ (Te Tai Poutini Polytech), and the University of Canterbury, in addition to mastering the various instruments and styles that he teaches to his students.
Logan currently offers tuition services for:
– Guitar,
– Drums,
– Bass Guitar,
– Piano & Keyboard,
– Ukulele,
– DJing, 
– Music Production,
– and Audio Engineering.
Our Lesson Studio is located in Hassals Lane, Waltham.
As of this point in time, we offer 1-on-1 Music Tuition to anyone keen to learn, as well as group lessons (2 students, guitar or ukulele only) for those keen to learn together during lessons (we offer discounted rates for these types of sessions, per student).
---
Lesson Times & Availability
As previously mentioned, we offer lessons within our Music Studio in Hassals Lane, Waltham. We can teach up to 50 students per week. 

Our Available Lesson Slots (updated daily) are as follows:
– Wednesdays 3pm
– Saturdays 10:30am, or 12pm
Our Music Lessons are typically 30 minutes in length, though we can do hour lessons if preferred (depending on availability).
While we understand that fortnightly lessons can be more convenient for some people, we do not offer fortnightly lessons. We have found that student typically do better if they're able to come in on a weekly basis.
Finally, as a gentle reminder – we offer a free 30-minute trial lesson for all new students! No strings attached – if you're keen, give it a try!
---
If you have any other questions, please feel free to contact Logan (Music Tutor / Management) in any of the following ways:
– Call/Txt 022 626 5215
– Email logan@spiderhands.co.nz
– or Message us through this website.
---
Teaching Info
Our lessons, throughout the time that we've operated, have existed to enable 100s of students toward becoming Knowledgeable, Confident, and Happy Musicians. Our goal with our tuition to is get you to where you want to be, in relation to your musical goals, ambitions, and aspirations.
Our lessons are customized and tailored to your needs – and this is something that's discussed in the free-first trial lesson that we offer to all new students. We want you to feel comfortable, secure, and engaged with the lesson material – and we want it to be a fun, enjoyable experience for everyone involved.
We are comfortable with providing notation/sheet music for students, and can also assist with material for NCEA assessments, as well as examinations.
Students can borrow instruments (if needed) during the lessons.
Again – if you have any questions about any of the details that you've read through on this page, please do not hesitate to get in touch. We're happy to help, and we look forward to hearing from you soon!
"I'm happy that I've learned to play the drums - I know what everything is and that I've learned new beats each week!"
Ryan
"I think that the way the the material has been presented is really good and that it's good that Logan was patient and genuine."
Mike
"I've always found it hard to learn from others and always struggled with school and learning in general but Logan did an excellent job in teaching me. I don't know what Logan does differently to others, but whatever he does, he should just keep doing it. I really liked his casual and carefree attitude in teaching. Logan made it feel like nothing was a hassle or an issue."
Hamish
"I like that there's a relaxed atmosphere, open discussions about drumming, that Logan answered my many questions. Good to be able to break down the songs as well (during lessons)!"
Bruce
I loved it here at Spiderhands. The teacher here is patient and he supports you no matter what happens.
Amber
Logan has substantial music knowledge and is always patient, down to earth and encouraging. The lessons are always enjoyable and I particularly like the way he helps me reach my musical goals.
Karen