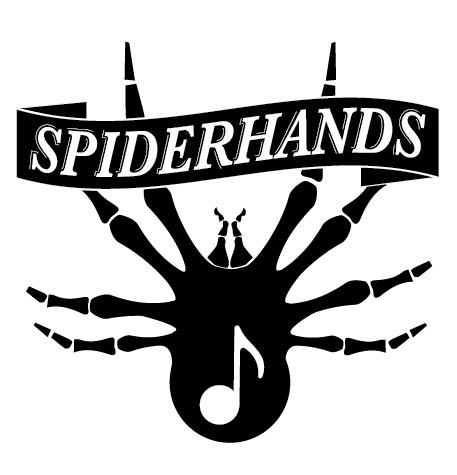 Christchurch
Guitar Lessons | Bass Guitar Lessons, DJ Lessons, Drum Lessons, Electronic Dance Music Production Lessons, Keyboard Lessons, Piano Lessons, Percussion Lessons, Ukulele Lessons | Artist development, Song Writing Workshops, Theory Lessons, Composition Lessons, Jazz Improvisation Lessons, Mixing and Mastering Lessons, NCEA Music Tutoring
---
Qualifications:

Logan has a Diploma in Music Production & Audio Engineering from MAINZ, in addition to previous studies through Cashmere High School, The University of Canterbury + The Christchurch School of Music.

Pricing:

After the free first trial session, 30-minute lessons are $25 each. Payment options (for weekly lessons) are as follows: $50 per fortnight, $125 per half-term, or $250 per term.

Styles:

All styles are taught. We want to teach you what you want to learn, and will provide the resources and materials required in order for you to realize your creative ambitions.

Suitability:

Our minimum requirements are that students are at least 6 years of age and understand the alphabet (Music Notation uses letters A-G). Total beginners are more than welcome.
---
Bio
Hi There!
We're Spiderhands Productions, a Christchurch-based privately-owned company that specializes in providing Music Lessons to students of all ages and stages.
Our passion lies in offering Professional, Enjoyable and Affordable Tuition Services to those that want to become skilled instrumentalists, songwriters, producers and/or performers.
We teach a wide variety of instruments because we're competent in doing so, and because we feel that it's important to offer as many options to our clients as possible. Students are welcome to try out an instrument at a free first trial lesson – no cost, with no strings attached – and if they enjoy it, they're welcome to weekly sessions for as long as they need.
We don't just teach our students in the ways of mastering their chosen instrument. Our lessons can also include:
– Music theory,
– Songwriting/Composition,
– Assistance with NCEA/Grading Assessments,
– Live Performance Training,
– Mentoring towards becoming an Independent Musician.
In essence, we aim to cover everything required, so that our students can become Knowledgeable, Confident and Happy Musicians.
---
About The Tutor
Logan Ellis has been teaching Music for 10 years, and has spent 16 years studying music through Cashmere High School, the Christchurch School of Music, MAINZ (Te Tai Poutini Polytech) and the University of Canterbury.
Logan currently offers lessons for the following:
– Guitar,
– Drums,
– Bass Guitar,
– Piano & Keyboard,
– Ukulele,
– DJing, 
– Music Production,
– and Audio Engineering.
Our Lesson Studio is located in Southampton Street, Sydenham. As mentioned below, we currently only offer in-person tuition.

---
Lesson Times & Availability
We are able to teach up to 40 students per week. We offer lessons within our Music Studio in Southampton Street, Sydenham.
The remaining timeslots for Music Lessons (updated daily) are as follows:
– Sorry, we're fully booked! Let us know if you'd be keen to join the waitlist!
Our lessons are generally 30 minutes in length – although we can do hour lessons if you prefer.
While we understand that fortnightly lessons can be more convenient for some people, we do not offer fortnightly lessons. We have found that students perform better when coming in on a weekly basis.
Free first trial lesson for all new students!
---
If you have any other questions, please feel free to:
– Call/Txt 022 626 5215
– Email logan@spiderhands.co.nz
– or Message us through this website.
---
Teaching Info
Our main focus lies in developing you into an accomplished instrumentalist, performer, composer and songwriter. That said, we do prefer to work with you in the musical direction of your choosing – so, if your objectives are more casual (ie. wanting to learn how to play a song or two, attaining a basic understanding of music theory), we're more than happy to assist you, throughout your instrumental journey.
Regardless of whether you are learning a new instrument for fun, or if you have more serious ambitions in mind -we strive to ensure that your expectations are met. We appreciate feedback; students are encouraged to ask questions about things they're unsure of, and to mention if they require additional assistance with anything that we may have already covered.
If you have any remaining unanswered questions about our services, please feel free to email logan@spiderhands.co.nz or text/call 022 626 5215.
"I'm happy that I've learned to play the drums - I know what everything is and that I've learned new beats each week!"
Ryan
"I think that the way the the material has been presented is really good and that it's good that Logan was patient and genuine."
Mike
"I've always found it hard to learn from others and always struggled with school and learning in general but Logan did an excellent job in teaching me. I don't know what Logan does differently to others, but whatever he does, he should just keep doing it. I really liked his casual and carefree attitude in teaching. Logan made it feel like nothing was a hassle or an issue."
Hamish
"I like that there's a relaxed atmosphere, open discussions about drumming, that Logan answered my many questions. Good to be able to break down the songs as well (during lessons)!"
Bruce
I loved it here at Spiderhands. The teacher here is patient and he supports you no matter what happens.
Amber
Logan has substantial music knowledge and is always patient, down to earth and encouraging. The lessons are always enjoyable and I particularly like the way he helps me reach my musical goals.
Karen