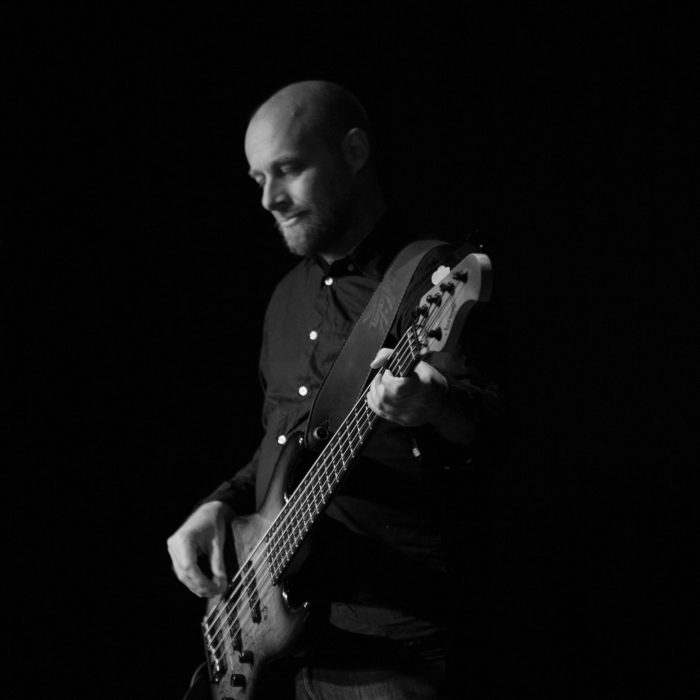 Tauranga
Bass Guitar Lessons | Guitar Lessons | Theory Lessons, NCEA Music Tutoring
---
Pricing:

$40 per half hour

Styles:

Rock Funk Pop Bass

Suitability:

8+ any level
---
Bio
I have recently moved from Hamilton to Mount Maunganui. I currently have teaching slots available in Mount Maunganui on Wednesdays afternoons and evenings, and in Otumoetai on Tuesday afternoons.
I have been playing bass for over 20 years in various bands and church music teams. I currently make a living from playing in bands; Looking for Alaska is my main gig, plus also play for The Wingmen and fill in for other bands. I like to teach bass because I want people to experience the joy that I have got out of playing bass, with the possibility of pursuing a career in music.
I studied at the School of Creative Arts in Oxford Falls, Sydney, as a music major with electric bass as my main instrument, from 2000 -2001.
I also offer beginner/intermediate Acoustic guitar lessons.
Current projects:
Looking for Alaska – An awesomely talented duo who I play bass for when they need a 3 piece band as a covers band and also when playing shows to promote our own original music. Been with them around 7 years now, playing pubs, private functions, weddings and corporate gigs. Also have recorded two full albums.
http://www.lookingforalaska.co.nz/
The Wingmen – Been playing with this great covers band for 10 years now, playing pubs, private functions, weddings and corporate gigs. have recorded an album called Copernicus Theory.  Here is a music video for one of songs I wrote called 'Sun is on its way':
Singer/Songwriter – Write and perform my own songs.
Notable past projects:
Embassy – Rock band (Australia) https://myspace.com/embassyband/music/songs
Penelope The – indie/prog rock http://penelopethe.bandcamp.com/
Kingshifta – Reggae/dub band
Music Director at C3 Hamilton church, NZ
Assistant Muisc director at Coast life church, Central coast, NSW, Australia
---
Teaching Info
Lessons include:
Lessons are tailored to whatever level the student is currently at and what they want to achieve as a bass player. While my focus is on the fundamentals of bass playing (technique, music theory, groove) because knowing these things means you can play anything, I am happy to teach you your favourite song. I also use songs that I think will teach you valuable lessons.
Area covered in lessons:
Left and Right hand technique – including exercises on the bass to improve technique.
Reading Music
Reading guitar/bass tab
Chord theory – Knowing chord theory helps you write great bass lines
Scales
Fretboard knowledge – Knowing where all the notes are
Tempo and groove – locking in with a drummer
Getting good sound out of your gear
Slap bass playing
I also offer beginner/intermediate Acoustic guitar lessons