Music Teacher Cancellation Policy Templates
Download our guide packed with 9 varied and full cancellation policies to copy, paste and edit for your teaching studio.
Having a clear cancellation policy will save you time, money and your sanity!
Part of running an effective music teaching studio is having a cancellation policy that shows your students and parents the true value of your time and expertise.
After teaching for a while with light/loose cancellation policy, I will come to realize that while trying to cater to the parents and students, you are really hurting their progress and dedication to their instrument by being so lenient.
Missed lessons are inevitable but what happens before and after the lesson is missed needs to be clear for you and your students – to put a positive spin on it, having a policy will encourage them to be more dedicated to their instrument, which will, in turn, help them to progress!
*by downloading our Music Teacher Cancellation Policy Templates you agree to receiving helpful tools and info to help grow your music teaching business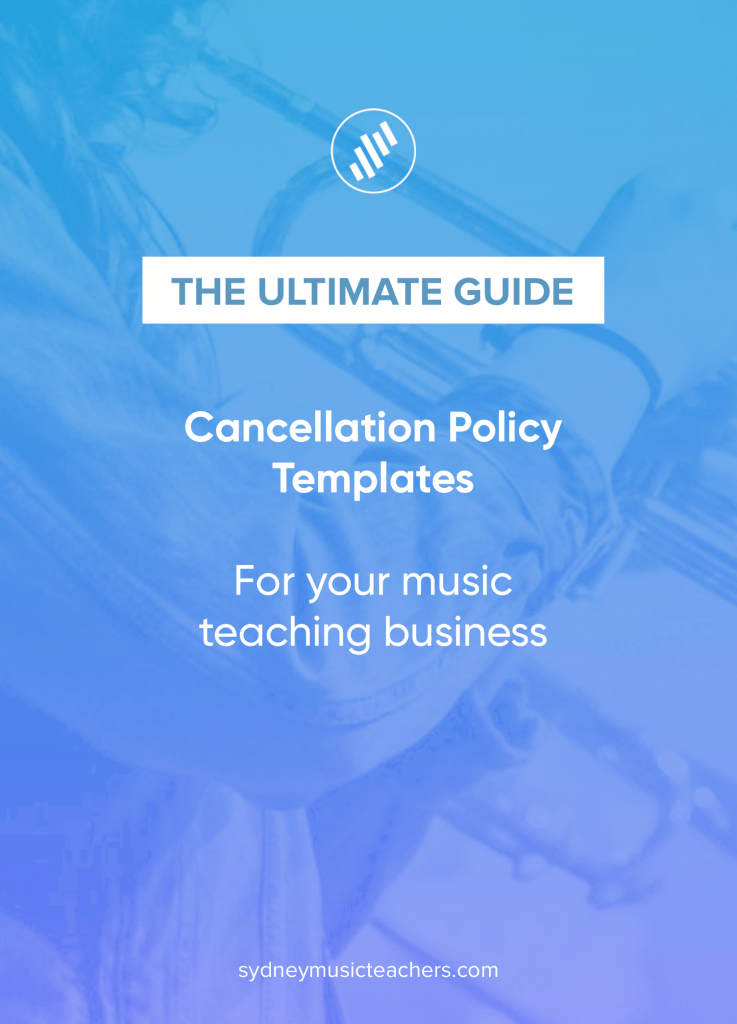 Facebook Reviews