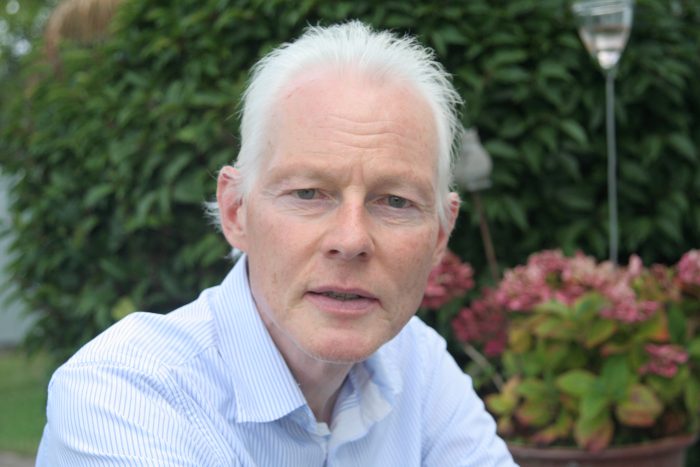 Auckland
Violin Lessons | Singing Lessons, Viola Lessons | Ensemble Coaching, Theory Lessons, Online Lessons
---
Qualifications:

I have proven my ability to successfully teach and motivate students at all ages and levels and to make violin and viola playing enjoyable for them. I have more than 35 years teaching experience, I have gained experience in early childhood music education and I am the conductor of a gospel choir.

Pricing:

$70 per hour

Styles:

Classical music, tailored toilored to the individual student

Suitability:

Any age, Children to Adults, Beginners to Advanced Levels
---
Bio
My students enjoy playing the violin and the viola!!! I assure everybody a successful way of learning these instruments. I am experienced in teaching students of various cultures with different abilities, musical backgrounds and goals. I work with children, adults, beginners and advanced students.
View and read my students' references at the bottom of the page!
I am German. I started playing the violin at the age of 5. I learned the violin in individual private lessons and joined orchestras and music groups at an early stage.
At the age of 15, I started studying the violin at the Lübeck Academy of Music (Germany). Instructed by my professor I started teaching the violin at the age of 16. At a later stage, I started learning the viola, a very congeneric string instrument.
I am the conductor of a Gospel Choir and I am experienced in vocal education.
I have been living in NZ for 15 years together with my wife, who is a jewellery designer. In my free time, I do a lot of sports like swimming and jogging. Other fields of interest are psychology and playing chess. I love cooking and of course I am interested in any style of music!
---
Teaching Info
I teach the practical technique of violin and viola playing and the accompanying music theory. I tailor the way of teaching and the choice of music to the needs and interests of the student.
I introduce my students to musical interaction at an early stage and let them play musical pieces together. I work with play-along music.
I take time for my students, we often lose track of time because we enjoy playing together! I support them in all other issues like purchasing or printing sheet music, finding the right instrument or fixing little damages. I provide my students with an instrument for a free initial test phase. I train parents in practicing with their children. I ensure progressive learning and developing the musical skills of my students.
I prepare my students for passing their ABRSM Grade Exams.
I teach my students at my house in Torbay or their home in the area of Torbay. I also teach online, which has proven to be remarkably effective for all ages and levels of experience. It is a good way of tuition in our hazardous time and it saves students a lot of time and travel costs. Before the lesson, I send my students the new sheet music that we will play. After the lesson, I send them detailed lesson notes about what to practice, improve and focus on during the week. I have international online students in China and Germany.
I invite everybody for a free and non-binding lesson and if you are a beginner for your 1st trial to play the violin or the viola!
Learn and Play the Violin – with me!
I also teach kids and adults to become confident singers, read music and develop their voices. I help them experience that singing is fun and relaxing! I enable them to participate in demanding choirs.
I have been learning the violin for 6 years in online and face to face lessons. I have made excellent progress under the tuition of Thomas Grube. Besides his being very knowledgeable musically, he has a great ability to impart his knowledge. As a pupil, I have found him to be clear in his instructions, patient and good humoured. Thomas as a teacher is very conscientious and each lesson is well prepared and tailored to my needs. He is also open to suggestions and allows me to have an input into the choice of music I wish to learn. I would highly recommend Thomas to anyone who wants to learn the violin.
Andrea Tomanek, Onehunga, Auckland 10/2021
My son Edmund, 15 years old, started playing the violin with Thomas 1 year ago. He did not have a background in music at all. Over this time, Thomas enabled him to build up exemplary skills of violin playing, a general understanding of music and having fun to play the instrument. From the 1st lesson Thomas was able built up a personal relationship to our son, who enjoys visiting the lessons and who is motivated to practice. Thomas practically demonstrated the difficult movements of playing the violin and taught our son, to put them into practice. He also trained his hearing abilities to improve his intonation and our son has learned to tune the violin by himself. Apart from working with violin school books Thomas provides copies, written by himself to intensify specific techniques or chosen from other books to make the playing more interesting (e.g. Christmas songs). He also works on pieces, that our son chooses. I can highly recommend Thomas as a violin and music teacher to both children and adults.
Alvin Lu, Mairangi Bay, Auckland 10/2020
I started playing the violin as an adult and came to Thomas just over 3 years ago. Thomas was able to take notice of aspects of my technique that needed attention. By pin pointing aspects of my bow hold, bow strokes, and placement on the string, and correcting these, I was able to produce a better sound. He was able to explain this in way and demonstrate it, that made the change logical. I have also appreciated Thomas' exceptional musical abilities in helping to correct my timings, finger placements and encouragement to help me play more musically. Many thanks. Denny
Denny Wrottesley, Browns Bay, Auckland 05/2021
Thomas is a professional, patient and talented teacher. I went from not being able to play one note to playing the exact music that I love in a couple of years. I drive all the way from the other side of Auckland to my lessons and will not look for a teacher closer as Thomas has always been worth it. He maintains a balance of necessary hard exercises and fun pieces to always keep you interested and learning. His style of teaching has him demonstrating a technique and then helping me implement it practically into my playing with ease. I highly recommended Thomas to everyone of all ages!
Ben Gower, Mt. Wellington, Auckland, 01/2020
My daughter has been learning the violin with Thomas for a year now. Prior to that, she has learnt with another tutor for 6 months. I can't speak highly enough of Thomas' teaching skills and methods. Thomas Is very thorough in term of techniques, reading music and listening. My daughter had to literally unlearn pretty much everything she learnt previously because the techinques were taught wrongly or at least not corrected. Where with Thomas, this never happens. Thomas chooses pieces from wide range of books and music resources, all researched and tailored to my daughter's level in a very structured manner. Because of that, I can see the big improvement she has made since. Thomas is both professional and friendly. I would recommend Thomas to anyone who wants to learn violin, adult or child.
Berthe Aoud, Birkenhead, Aucklan 04/2019
Hello Thomas,Thank your for the enquiry. We are very pleased to provide the teaching testimonials and share our experience with others. Thomas Grube is an excellent violin teacher, and a best friend as well! We feel lucky to have him to be our son's violin teacher. There is no doubt that Thomas is very professional in violin teaching and practicing, especially in teaching the young people. Our son is only 4 years old. Obviously, it requires patience and methods to teach or communicate with little child. We strongly believe that Thomas is very good at this. Even better than us. Thomas told us violin is all about happy and having fun. It is true. Because our son enjoys the violin playing. We appreciate that Thomas makes the violin lessons interesting!
Xianrui Zeng, Remuera, Auckland 05/2017
Thomas was introduced to us through a friends of ours when we were looking for a good violin teacher. We have been with Thomas for 5 years and found that he was serious to his violin but kind to our two little children. He could accurately point out the strength of each our children and would not hesitate to tell us their weaknesses. He emphasized on both proper skills and appreciation of music. He expected high from his students but had patience on their own pace of progress. After each lesson Thomas would summarize the lesson and gave us some home practice to deepen the learning. In general, Thomas is a violin teacher we would like our kids to learn from.
Terence Wong, Birkenhead, Auckland 09/2021
I am writing to offer the following reference for Mr Thomas Grube. I have known Thomas now for over five years and have always found him to be an honest, conscientious, out-going and hard working person. We share a common love of music, in particular singing, and he conducts the choir at our church of which I am a member. His musical knowledge is exemplary and he is a precise, accurate and skilled practitioner of that knowledge, being a thoroughly accomplished musician. He has the ability to take our best and through his experience, humour, example and dedication make it even better. I have no hesitation in recommending him for any musical teaching position.
John Aplin, Browns Bay, Auckland 02/2021