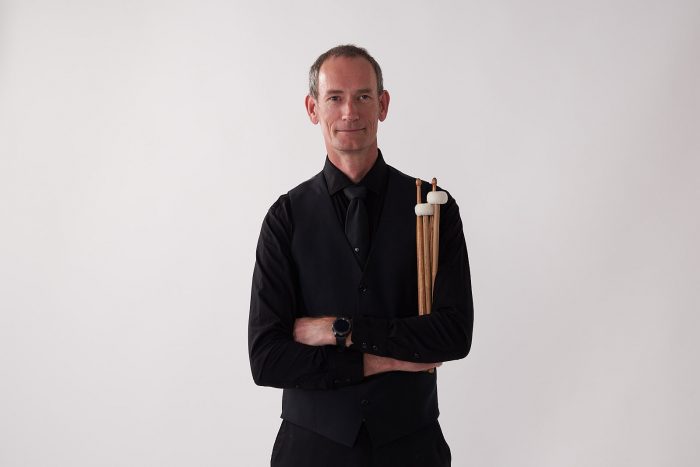 Wellington
Piano Lessons | Percussion Lessons | Ensemble Coaching, Online Lessons, Suzuki Music Lessons
---
Qualifications:

Associate Principal Percussion, New Zealand Symphony Orchestra. Graduate Diploma, Percussion Performance, New England Conservatory, Boston, MA. Master of Music Percussion Performance, Academy of Music, Denmark

Styles:

Suzuki piano, Orchestral/symphonic percussion

Suitability:

Beginner to advanced
---
Bio
I am currently accepting new students for piano, beginners to intermediate. I teach from the Suzuki method, and beginners can be as young as 5 years old.
The Suzuki method offers a fantastic introduction to piano playing, and I am currently training for level 1. I have many years experience playing piano, and have a long and deep understanding of the Suzuki philosophy.
I also teach orchestral percussion
I have 30 years experience as a professional orchestral percussionist.
The last 14 years I have worked as Associate Principal Percussion/Assistant timpani in the New Zealand Symphony Orchestra.
I have lived and worked in 4 different countries on 3 different continents, and have broad experience with both European and American styles of playing percussion in an orchestra.
If you are playing in a brass band, youth orchestra, or community orchestra, and would like help with your playing, I can help.
If you have played drum kit for a while, and want to branch out to orchestra percussion as well, I can help. Or if you just want to start playing, I can help.
I cover everything, including snare drum, mallet instruments, accessories (triangle, tambourine, crash cymbals etc) and timpani.
Please note, I do NOT teach drum kit.
---
Teaching Info
Piano lessons: I teach beginners following the Suzuki method, and parent involvement is crucial. If you have experience with the Suzuki method I can continue with you, but if you have already had lessons that didn't follow the Suzuki method I am happy to tailor lessons to your needs.
Percussion lessons:
Whether you want to have weekly on-going lessons, or just need one-off lessons to help with a tricky part in your orchestra, I can help.
The structure of lessons is very much up to the individual student. If you just want me to help with whatever you are working on, that is fine, but we can also work out a comprehensive introduction to the world of orchestral percussion playing, where I make sure all bases are covered, and all techniques learned.
If you don't live in Wellington, don't worry, I have experience teaching via skype/zoom as well. I travel a fair bit with my job, so there is a good chance I will be in or near your town during the year for in person lessons too.
PLEASE NOTE: All students over 12yo and all parents must be double vaccinated against COVID-19.