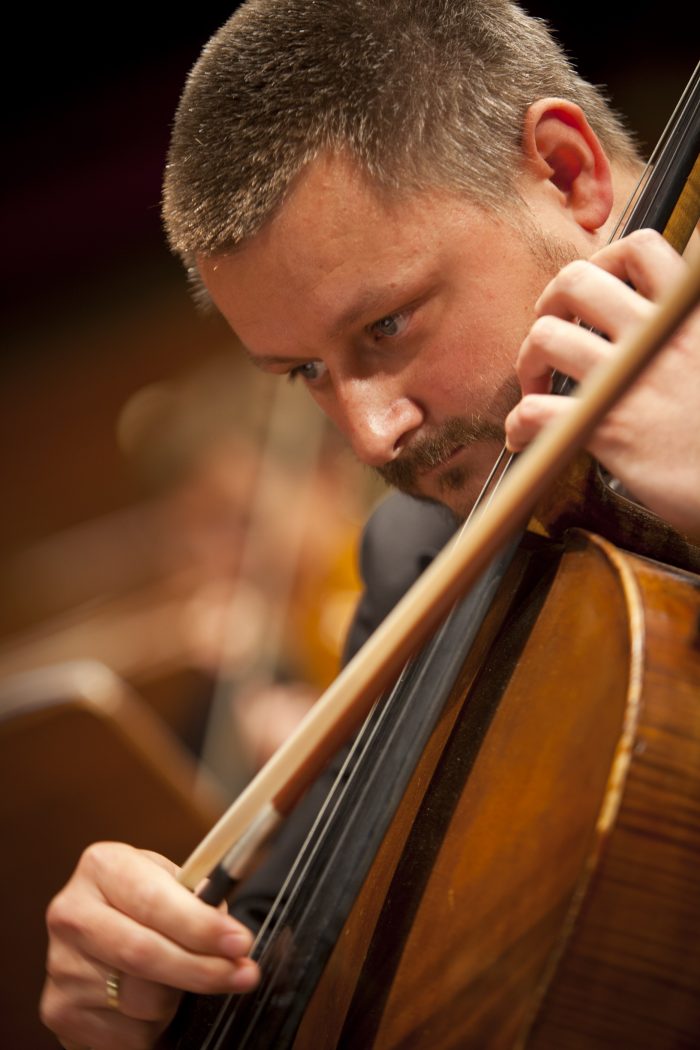 Christchurch
Cello Lessons | Artist development, Ensemble Coaching, Posture for Singers and Instrumentalists
---
Qualifications:

Bachelors in Cello Performance and Pedagogy, Masters Degree in Cello Performance

Pricing:

Please inquire, also offers coming to you for lessons in Christchurch area, contact for more info.

Styles:

Baroque, Classical and modern music

Suitability:

Ages 10 to 110, all skills from basic to professional
---
Bio
Tomas Hurnik was born in Ostrava, Czech Republic. He received his masters at the academy of Music in Prague.
While studying, Tomas was an active performer, playing and recording as a soloist with various orchestras and as a member of chamber groups for Czech radio and concerts both in Czech and abroad (Germany, Austria, Japan and France).
In 1998 he was hired as the principal cellist for the Malaysian Philharmonic in Kuala Lumpur with which he played for four years. He then returned to Europe to study Baroque cello in Frankfurt with Rainer Zipperling. He has performed with an array of period instrument groups such as Musica Florea, Capella Regia Prague and Solamente Naturali with which he toured around Europe.
He is now the associate principal in Christchurch Symphony and continues to be passionate about Baroque period instrument playing. He actively organizes and performs in concerts, workshops and master classes across New Zealand with a trust he helped establish; The Baroque Music Community and Educational Trust of New Zealand. Concerts include a concert tour in 2010 with Edita Keglerova (harpsichord), concert tour in 2011 playing solo Bach, concert tour in 2013 – "Music for a While" with D. Mews, P. Becker, Sh. Wilkinson and J. Le Cocq, concerts with ensemble Baroque Brilliance, concert tour in 2015 Trio Sonatas and workshop with two European renowned musicians Szabolcs Illes from Hungary and Edita Keglerova from Czech Republic. He has since made these concert tours and workshops an annual event through the Baroque Community and Educational Trust of New Zealand. More info at www.baroquemusic.co.nz
Through the trust, Tomas also cooperates with The Champion Centre (a charity for children with special needs) giving concerts for children. Responses have been overwhelming; parents reported children dancing for the first time, crawling for the first time and even sleeping better after hearing the music.
---
Teaching Info
Tomas has vast experience as a chamber music player and as a soloist; thus these areas are what he most passionately teaches. After experiencing various challenges in his own musical journey as a result of his music education, Tomas has established a truly holistic way of teaching so that the education of the cellist and chamber player is not just about preparing for exams with studies and challenging pieces, but teaching the whole person. He thus incorporates  musicianship, technique along side posture cooperating with practitioners of Rolfing and Alexander Technique.
Technique is the foundation for any musician. Tomas spends a great deal of attention to the foundations of cello playing such as bowing, tuning, posture, making sure the muscles are not over performing which would lead to fatigue, tension and strained sound. With this foundation is solid, true musicianship can take place. Tomas trained in the heart of Europe and had access to the best of the classical and Baroque music scene. He loves inspiring his students with his keen sense, knowledge and understanding of every given piece of music he teaches.

Tomas cooperates with Mary Anne Gabriel, a certified Rolfer (Structural Integration). Rolfing is a body work  technique of deep tissue manipulation aimed at the release and realignment of the body, and the reduction of muscular and psychic tension. Tomas has witnessed the effects of Rolfing on the not only his own ability to perform with ease, but has also watched students who once had great difficulty playing freely, let go of their tension and resistance and thus be able to create a more colorful and steady sound on their instrument.
​Tomas  also cooperates with practitioners of the Alexander Technique which takes a more awareness approach to performing, giving cues and feedback to the performer so that they move in a way that is most effective and least strenuous.