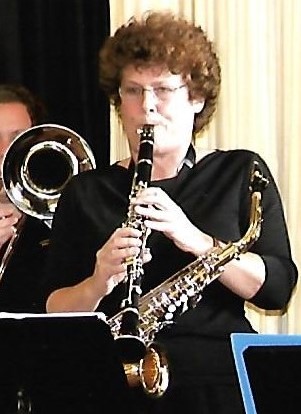 Taupo
Clarinet Lessons | Guitar Lessons, Keyboard Lessons, Piano Lessons, Percussion Lessons, Recorder Lessons, Saxophone Lessons | Ensemble Coaching, Theory Lessons, Composition Lessons, NCEA Music Tutoring
---
Qualifications:

LTCL Trinity College London, IRMTNZ, GradDip Tch, BSc

Pricing:

$30 - $40 per 1/2 hr Enquire about special consultation lesson.

Styles:

Classical, Jazz

Suitability:

Beginner to Advanced, all ages, adults welcome
---
Bio
I am a clarinetist with over 20 years of experience teaching all Trinity College grades for clarinet and 10 years with alto saxophone(jazz syllabus and classical). As a NZ registered secondary school teacher I have also taught college students technique, repertoire and performance skills for NCEA level 1,2 and 3 for the solo, group and second instrument performance standards.  I am also very familiar with the theory requirements for the written external exams for NCEA. More recently I have taught tenor sax and bass clarinet as well as percussion classes (including drum kit) with a focus on reading stave notation. During my college teaching career I have successfully been involved in extracurricular activities supporting students in chamber music competitions and conducting/directing groups for a class jazz band and show bands for the school musicals. I have taught at The Taupo School of Music for over 25 years where many of my students have moved on to individual tuition and reached a high level of success. I am the current music director for The Taupo Youth Wind Band (organised by the Taupo School of Music). My musical journey began on piano(private lessons)  and plastoflute at primary school! I was introduced to the clarinet at college and then private lessons through The Nelson School of Music. After Canterbury University this lead to a 3 year professional career with The New Zealand Navy Band (via The Airforce Territorial Band). My performance career is ongoing and provides a valuable framework and experience for teaching the essential skills which will ensure a pathway for success to the highest level.
---
Teaching Info
As I have taught over many years I have collected a numerous variety of recorder and clarinet teaching methods and to a lesser extent saxophone and piano books. Each book has its own little gem or two that is new and interesting with a fresh approach to learn a technique where all else has failed. However, I do choose just one tutor book for each student to have. We choose this book together taking into account individual levels, goals, abilities and interests. My experience is that students make better progress by having set structured material to use and parents are better prepared to supervise the learning for beginners. In particular I like to choose woodwind books that have a backing track CD to use as a tool to support listening, intonation,musicality skills and good habits (listening, counting, playing without stopping, playing in time, playing the whole piece, hearing a good tone and timbre for each instrument). I liken these books to a homework book where they have what is required to practice for the week. Of course I always use supplementary material and incorporate creative ideas for warm-ups and development of aural skills demonstrating ideas to encourage students to incorporate into their individual practice. Tuition in music theory is an integral part of the practical lessons and once again there is a good variety of choice to match a student with music theory resources which best suits the individual. For some this will be online resources, for others this may be a dedicated programme such as Sibelius and for others the traditional workbooks.
As well as being available for individual instrumental weekly lessons I am happy to be contacted for any online help with questions you might have. This may be just trying to find repertoire for that exam piece, a theory concept you are struggling with or a question/help about NCEA.
Please also contact me to discuss specialist workshops for clarinet or a school conducting project you may have if you are within a two hour radius of Taupo.