Create your page on
New Zealand's premier
music teacher directory
Your professional looking page
showcasing your style and branding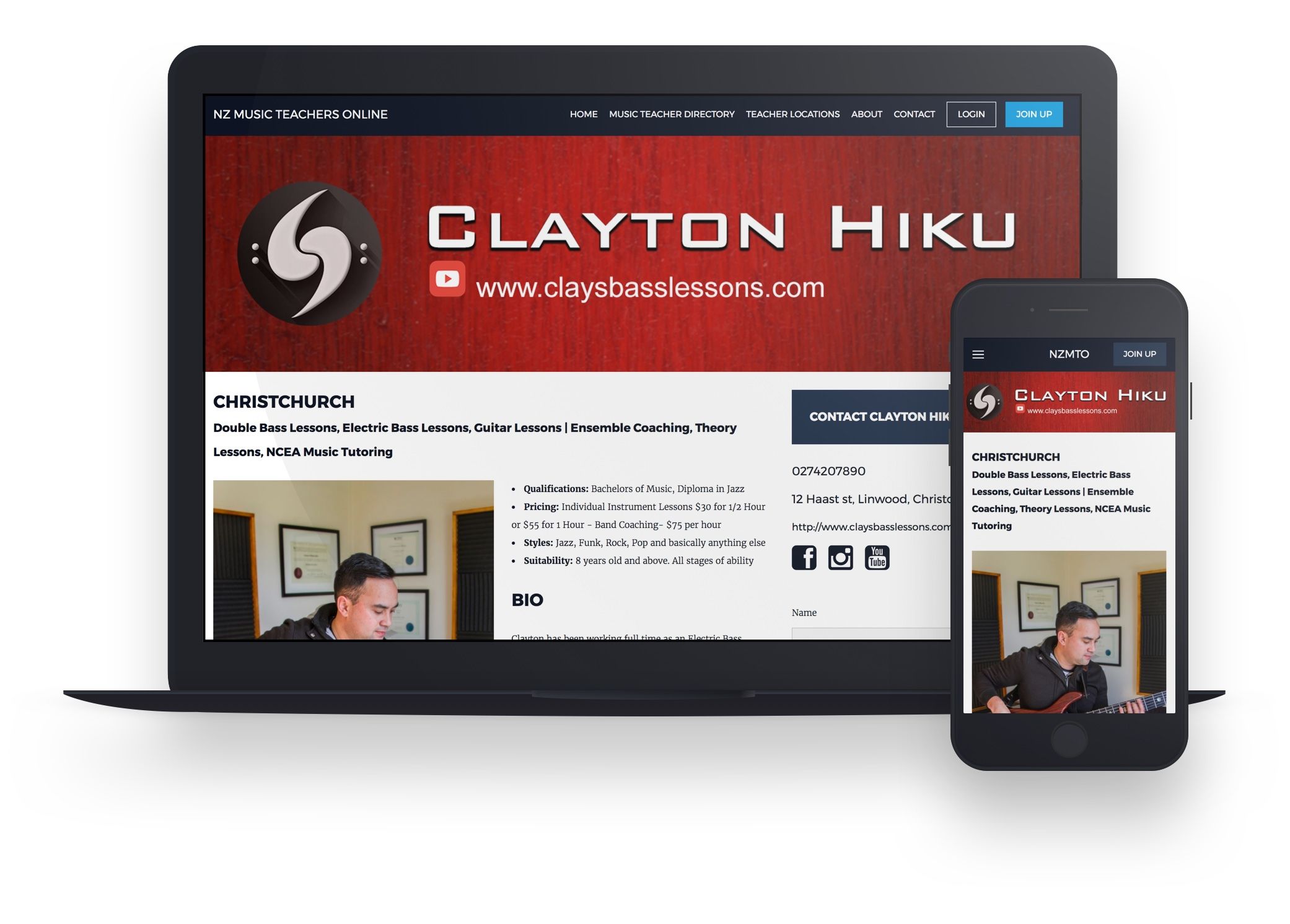 Start creating your page!
*please note the site is no longer free to join for new members, see plan options below
Features of NZ Music Teachers Online
Your very own page on New Zealand's top ranking music teacher directory on Google (try searching for your instrument in your city!).
Photos of you on your page with a bold customisable banner
Clear contact information so students can contact you directly
Appear in search results for as many instruments or services you provide
Student testimonials (Featured and Professional only).
Login and manage your page yourself
No referral fees! You make all the money from your lessons - as you should!
---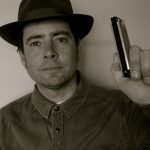 NZ Music Teachers online is a great NZ site and resource. Everything you need is in one place.
Not only do I get a lot of enquiries and students via NZMTO, but it is also my number one site to send people to when anyone talks to me about learning any instrument.
NZ Music Teachers online makes it easy to help the right student find the right teacher - in any location.
- David Thorpe
---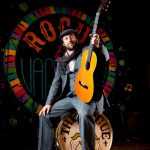 NZMTO is a fantastic service, providing professional profiles and plenty of enquiries. Lots of happy students!
- Mat Enright
---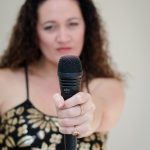 In exploring ways of attracting more students, I came across NZMTO. I have had many inquiries from sites and picked up a few new students over the time I've been a member. Michael is awesome to deal with and I think the site is perfect for those looking for tuition who can scope the options in one place and then choose the right tutor for them.
- Sharleyne Diamond
---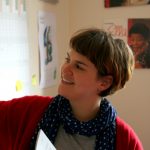 I took NZMTO for granted while I lived in Christchurch where I had studied music and had extensive connections in the teaching scene. When I moved to Wellington I had to initially rely entirely on NZMTO to connect me with prospective students in my new home and keep me afloat financially. The number of enquiries I've had via NZMTO has given me the reassurance that I can make a career as a professional musician while sites like this exist to support me.
- Lucy Macilquham
Premium Plan
$50 Per Year
Most Popular
---
Appear in instrument and location searches
Google SEO support
Your own address:
nzmusicteachers.co.nz/your-name
A picture of you in all search results and on your page
Social Media Promo on Facebook and Instagram
Featured Plan
$120 Per Year
---
All the Premium features plus:
Appear randomly in the sidebar of the site
Appear randomly on the homepage
Professional Plan
$250 Per Year
---
All the Featured Plan features plus:
Appear at the top for your instrument
Appear at the top for your services
Appear at the top for your location
Your listing has a cool light-blue background and border
Recommended teacher section
all professional teachers rotate the very top spot for their service/location/instruments
All payments are made securely through PayPal with either a PayPal account or credit card
Teacher Testimonials
---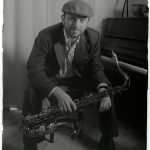 I have found the NZ Music Teachers site very easy to use and a great way of getting new students. I would thoroughly recommend it!
- Frankie Curac
---
I tried out different ways like local advertising or networking, to get into contact with people, who might be interested in violin lessons. But it did not really work well.
Then I became aware of the website "NZ Music Teachers Online". The professionally designed website gives everybody an easily accessible overview of qualified music teachers. The website is the number one coming up when you search for music teachers via internet. Teachers are presented with the most important facts about their background and teaching style. The search criteria are simple and well understandable for everybody.
I am very successful by promoting my work on "NZ Music Teachers Online". I reach students at all ages and levels all over Auckland
The website is a professional and effective way for music teachers to grow their business and for private people interested in qualified music tuition.
Congratulations and thanks to Michael Story!
- THOMAS GRUBE – LEARNING AND PLAYING THE VIOLIN