Recommended Teachers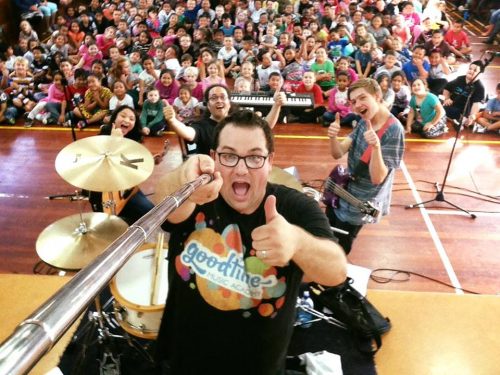 Drum Lessons, Electric Bass Lessons, Guitar Lessons, Keyboard Lessons, Piano Lessons, Saxophone Lessons, Singing Lessons, Ukulele Lessons, Violin Lessons | Ensemble Coaching, Theory Lessons, Composition Lessons, Jazz Improvisation Lessons, Music And Movement For Under Fives, NCEA Music Tutoring
Suburb: Servicing the greater Wellington region
Styles: All the good ones. ;p
There's nothing quite like it in all of NZ. With a vision of creating a music school the staff wished they had growing up, Goodtime now impacts thousands of young people every year and provides unique opportunities. Whether you're young or old, a complete beginner or you have the skills to wow a c...
More Teachers who offer Lower Hutt Piano Lessons
Piano Lessons | Singing Lessons | Theory Lessons
Suburb: Stokes Valley
Styles: Rock, Pop, Blues, Jazz and Classical
Clinton is a talented musical director, pianist, vocalist, répétiteur, composer, songwriter and corporate event entertainment co-ordinator. He is a skilled arranger with over 14 years of experience in musical theatre, corporate events and music direction. Since graduating with a Bachelor's degree in Mu...