Recommended Teachers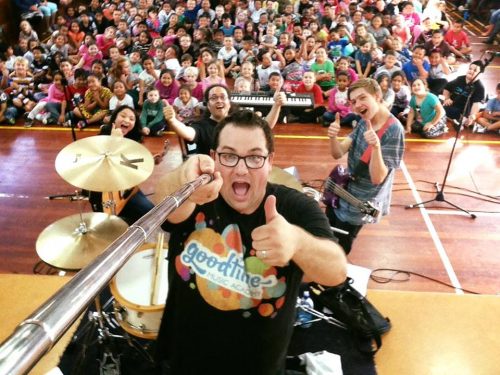 Lower Hutt Ukulele Lessons
Suburb: Servicing the greater Wellington region
Styles: All the good ones. ;p
There's nothing quite like it in all of NZ. With a vision of creating a music school the staff wished they had growing up, Goodtime now impacts thousands of young people every year and provides unique opportunities. Whether you're young or old, a complete beginner or you have the skills to wow a c...
More Teachers who offer Lower Hutt Ukulele Lessons
Lower Hutt Ukulele Lessons
Suburb: Avalon
Styles: Pop, Rock, Metal, Progressive, classic rock, theory
First Lesson Free Ryan has been teaching guitar since 2011, catering to all ages and skill levels. Times are available for one on one lessons or groups of up to 3 people from 9am-7pm Monday to Friday Ryan is well established in Lower Hutt, teaching at 3 primary schools : Korokoro, Belmont, and B...
Lower Hutt Ukulele Lessons
Suburb: Naenae
Styles: Flatpick, Fingerpicking. Pop Rock and Folk
Pop Band (Original Music) – Animal Café – early 1980's, California, USA Poets Pub Lower Hutt – Performances early 1990's Pop Band (Original Music) – Glass Onion – mid 1990's New Zealand The Café Band – late 1990's Teaching – 2003 to 2008 – Naenae College Ad...