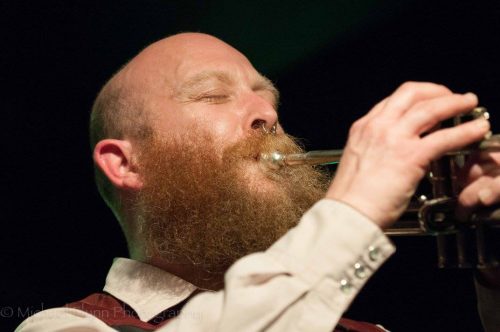 Auckland Cornet Lessons
Suburb: Mt Eden
Styles: Jazz, blues, pop, soul
I teach trumpet and vocals with a focus on the styles of blues, jazz, soul and pop. I also teach songwriting and arrangement. I've been a professional trumpet player for 28 years and I'm a founding member of hall of famers Supergroove. My own band Hopetoun Brown is constantly touring and recording. ...
Auckland Cornet Lessons
Suburb: Te Atatu Peninsula
...
Auckland Cornet Lessons
Suburb: Westmere
Styles: Jazz, Classical, Blues, Latin, Reggae, Funk
Jonathan Tan is 27 years old and a graduate of New Zealand School of Music where he studied Jazz Performance Trombone and was a recipient of both the Massey University High Achievers Scholarship in Arts and a Bonded Merit Scholarship for Achievement in Jazz Performance. Jonathan cu...
Auckland Cornet Lessons
Suburb: Glenfield, North Shore
Styles: Classical, Jazz, Orchestral and Commercial styles
Rob is an established trumpet player and teacher currently based in Auckland. Having played the trumpet for over 13 years, he has had the pleasure of performing with a number of ensembles including the Manukau Symphony Orchestra, St. Matthews Chamber Orchestra, Hawkes Bay Orchestra, University of Auckland Big Band, ...