Browse and contact some of New Zealand's top music teachers offering Flute Lessons.
Looking for a teacher in a certain area of New Zealand?
Refine your search using the location buttons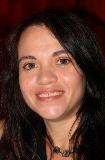 Cambridge Flute Lessons
I am an experienced music teacher and offer quality music tuition I have been teaching music for over 25 years. I also played flute in in Symphonic Orchestra at University, doing regular solo or ensemble performances at churches, weddings and other functions and in 2011 played the flute part in the Little Shop of Ho...
Cambridge Flute Lessons
I grew up in the South Island and did most of my training in Christchurch. I now live in Cambridge, in the Waikato with my husband and son. My interests include reading, gardening, running and of course music! ...