Browse and contact some of New Zealand's top music teachers offering Trombone Lessons.
Looking for a teacher in a certain area of New Zealand?
Refine your search using the location buttons
Recommended Teachers

Auckland Trombone Lessons
Suburb: Multiple Venues: Long Bay, Westlake, Glenfield, Beach Haven, Mt. Eden, Epsom
Styles: All styles
Scherzo: One-to-One music lessons in multiple centres around Auckland. Piano, Guitar, Drums, Violin, Cello, Flute, Oboe, Clarinet, Saxophone, Bassoon, Voice, Trombone, Recorder, Ukulele. Book a trial lesson today! Ages 4+ welcome. Adult students welcome. Enquire now and start your musical journey with us! ...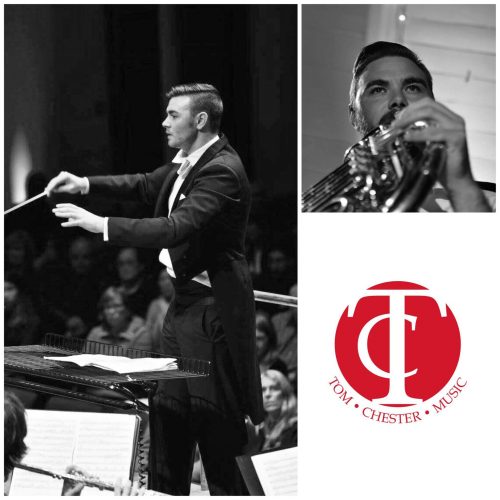 Auckland Trombone Lessons
12 years of professional musician experience in NZ and overseas as well as a frequent performer with the Auckland Philharmonia Orchestra and many other orchestras and bands in New Zealand. Now teaching from private teaching studio in Manukau, 5 minutes from SH1. ...
More Teachers who offer Auckland Trombone Lessons
Auckland Trombone Lessons
Suburb: massey
Styles: classical, orchestral, brass band, brass ensemble
A native of Hong Kong, Tak Chun Lai has been the Principal tuba with Auckland Philharmonia Orchestra since 2015. Lai completed his Bachelor of Music (Honours) at University of Melbourne in 2013, under the guidance of Tim Buzbee (Melbourne Symphony Orchestra). Before studying in Australia, Lai completed a Diploma of ...
Auckland Trombone Lessons
Suburb: Te Atatu Peninsula
...
Auckland Trombone Lessons
Suburb: Westmere
Styles: Jazz, Classical, Blues, Latin, Reggae, Funk
Jonathan Tan is 27 years old and a graduate of New Zealand School of Music where he studied Jazz Performance Trombone and was a recipient of both the Massey University High Achievers Scholarship in Arts and a Bonded Merit Scholarship for Achievement in Jazz Performance. Jonathan cu...
Auckland Trombone Lessons
Suburb: Epsom
Styles: Classical, Orchestral, Brass Band, Concert Band
Mark is studying classical trombone performance at the University of Auckland.  He completed his Dip.ABRSM in 2015.  ​In 2016 Mark was awarded an Auckland Philharmonia Orchestra (APO) Orchestral Internship and in 2017 will play with the NZSO National Youth Orchestra.  He is working part-time as a freelance trom...