Browse and contact some of New Zealand's top Harp Teachers offering Harp Lessons.
Looking for a teacher in a certain area of New Zealand?
Refine your search using the location buttons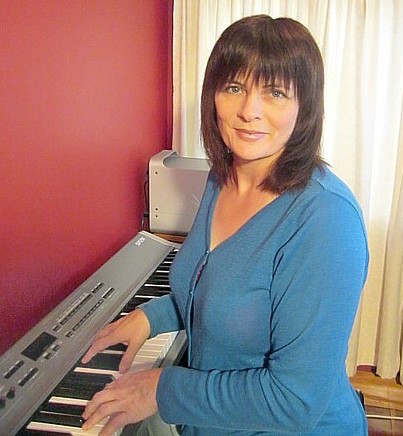 Harp Lessons
Location: Auckland
Suburb: Waterview
Styles: classical, pop, contemporary styles
Music is my life-long passion! I am a singer, composer and multi-instrumentalist with extensive experience performing in orchestras, choirs, bands, and shows. My parents are music teachers and I grew up playing piano, violin, viola, cello, oboe, saxophone and percussion. Beginning in my teens, I performed in ...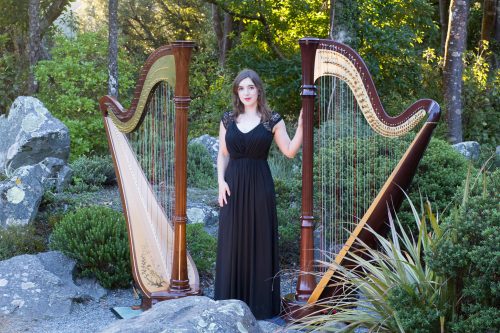 Harp Lessons
Location: Wellington
Suburb: Southgate
Styles: Classical to modern
Michelle Velvin recently completed a PgDip in harp performance with distinction, under Carolyn Mills at the Te Kōkī, New Zealand School of Music. Michelle has performed with the NZSO, the NZSO NYO, Orchestra Wellington, WYO and the CSO. In July 2016, Michelle was accepted to attend the Catrin Fin...
Harp Lessons
Location: Auckland
Suburb: Snells Beach
I have been playing instruments from the age of 5 (piano, viola, and harp). Professionally an engineering manager, however I am now semi-retired and teaching harp from my home. I started playing harp in Chicago in the late 1980s and have enjoyed playing when career and family allowed the time. I have studied ...
Harp Lessons
Location: Wellington
Suburb: Karori
Styles: Suzuki Piano, Folk/contemporary/classical harp.
Madeleine Crump learned piano through the Suzuki method as a child, and started her training for Suzuki teacher training in 2010. In 2017, Madeleine completed her Suzuki Piano teacher registration. In 2010 she started her studies at the New Zealand School of Music in Wellington under Carolyn Mills, principal ...
Harp Lessons
Location: Oamaru
Suburb: South Hill
Styles: Rock pop country blues pop folk
Jae Bedford has been performing since 1996 & has studied @ the Nelson school of music, Akona te Rangatahi & Otago University. Jae has been teaching since 2010 and is the CEO of the Bedford School of Music and runs the music programmed at Youthtown Oamaru. Jae teaches Guitar, Voice, Bass, Ukulel...
Harp Lessons
Location: Christchurch
Styles: Celtic to classical to contemporary
Born in Whangarei, Helen Webby began playing the harp at the age of twelve, and studied with Dorothea Franchi (Auckland), Rebecca Harris (Auckland), Edward Witsenburg (Holland) and Maria Graf (Germany). Helen graduated in 1989 with a Bachelor of Music in Harp Performance from the University of Auckland, under...
Harp Lessons
Location: Auckland
Suburb: Blockhouse Bay
Styles: Classical, traditional, contemporary and new compositions
I'm passionate about all things music, and very lucky that music is my work, as well as my hobby. I started music lessons at a young age, and was composing, teaching and performing gigs by the time I was a young teen. I was extremely lucky to have great piano, guitar, voice and harp teachers, as well as ...
Harp Lessons
Location: Christchurch
Suburb: Burnside
Styles: Classical, Celtic to Pop
Jo-Ying Angela Huang was born in Taipei, Taiwan in 1982 and has resided in Christchurch, New Zealand since 1995. She started learning the harp when she was ten years old, and has studied under the tutelage of Carolyn Mills, the Principal Harpist of the New Zealand Symphony Orchestra, and Helen Webby, the Principal H...
Harp Lessons
Location: Auckland
Suburb: Auckland
Styles: Lever harp
Robyn has been playing music since primary school and has been playing professionally since the age of 16. Music has played an important role in her life and after moving from her home town of Dunedin at 30 she now resides in New Zealand's largest city, Auckland. As well as spending many hours play...