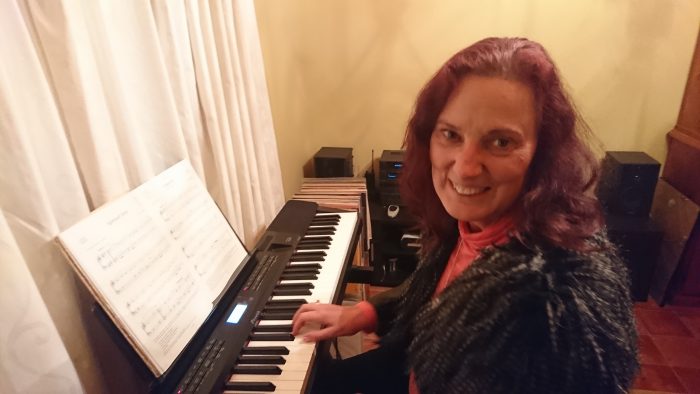 Auckland
Piano Lessons | Keyboard Lessons, Singing Lessons | Aural Lessons, Theory Lessons, Online Lessons, Posture for Singers and Instrumentalists
---
Qualifications:

Dip. Christian Ministries,Associate Board of Royal Schools Music Certificates , Teaching certificates, Trinity College of Music Certificates. L.A.T.

Pricing:

$35 for 1/2 hour lesson, $45 for 3/4 hour lesson. $50 1 hour lesson, $65 for 1.5 hours. Online Lessons 15% less

Styles:

Associate Board of the Royal Schools of Music; and Trinity College; Curriculums followed for Piano; Theory. Alfred Music Piano Curriculum also used for beginners. Singing Contemporary Christian Music styles.

Suitability:

Age five upwards.
---
Bio
In 1982 I was accepted to tour with the Continental Singers which is an American Christian Singing group based in California. I completed two tours with the first visiting the U.S.A., Spain, Greece, and France; and the second to Fiji, Australia and New Zealand.
I have been teaching since 1985 when I began Marys Music School in Sandringham Auckland.
I have been singing as a soloist since 1985, and have performed in both small and large church gatherings including the Town Hall and Beaumont Street Auditorium.
My performance aims are; that music is used as a ministry tool to open doors for people to receive God's word, provide healing, and bring people into a relationship with Jesus.
I am currently known as the 'mobile music teacher ", travelling to peoples homes around the South Auckland area; and now beyond through Online Lessons by  Zoom or Messenger.
I hold a current Limited Authority to Teach, in Schools as a specialist Music Teacher.
I have placed my book called the Christian Musicians Handbook, on Amazon.com; as an ebook and paperback.
I have also uploaded a breathing exercise video on YouTube.
---
Teaching Info
A Singing lesson will include vocal and breathing exercises and songs of your choice with theory lessons an option.
In Piano and electronic keyboard lessons; I will include finger exercises, songs and theory which is how to read and write the music.
ABRSM & Trinity College  Practical Piano and Theory exams are available.
Holiday Intensive lessons available 1 hour @ $55, and 1.5 hours @ $70
Online Lessons are available @ 15% less ; nationwide.