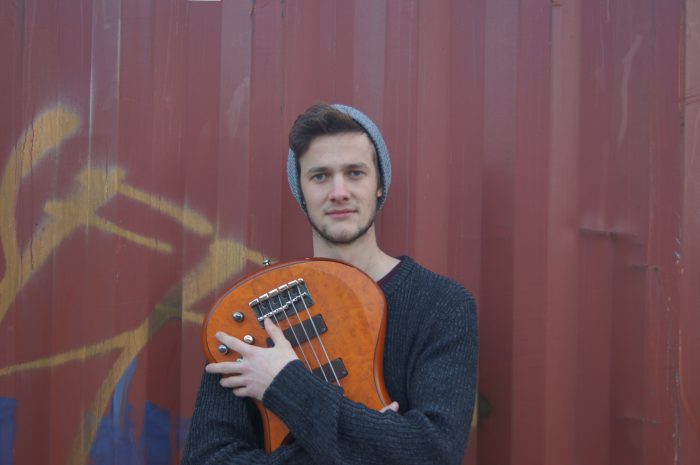 Christchurch
Bass Guitar Lessons | Theory Lessons, Jazz Improvisation Lessons, NCEA Music Tutoring, Skype Lessons
---
Qualifications:

Bachelor of Music Arts

Pricing:

$25 for 1/2 Hour or $50 for 1 Hour

Styles:

Jazz, Pop, Funk, Rock and more.

Suitability:

All ages, Beginner to Advanced
---
Bio
David Cloughley is a 21-year-old bass player from Christchurch, New Zealand known for his infectious groove and melodic playing style. While locking in effortlessly in any band setting, David brings a unique feel that is soulful and memorable without compromising leading instruments. As a soloist, his intuitive performances are engaging while being backed by years of theory and training. He has recently completed his final year of study towards a Bachelor of Music at Ara institute of Canterbury. Throughout his years at Ara, David has earned his wage as a full-time performing musician in his home city and throughout the rest of New Zealand. He began playing the bass in church and has been self-taught 7 of his 10 years in music. David's bass heroes have heavily influenced his passion for the bass, with players such as Robert "Bubby" Lewis, Michael League and Hadrien Feraud being the most significant.
Over a short few months, David has built a social media following of over 4,900 viewers who regularly engage with his daily content. Looking forward, David is excited to share his knowledge with new students and will continue to expand his online following while growing his business as a performing artist.
---
Teaching Info
Reading: Notation/Tablature
Bass and Amp tone
Technique – Finger Style, Slapping, Chords, Harmonics.
Improvisation
Playing by ear
Music Theory – Scales, Modes, Chord Spelling.