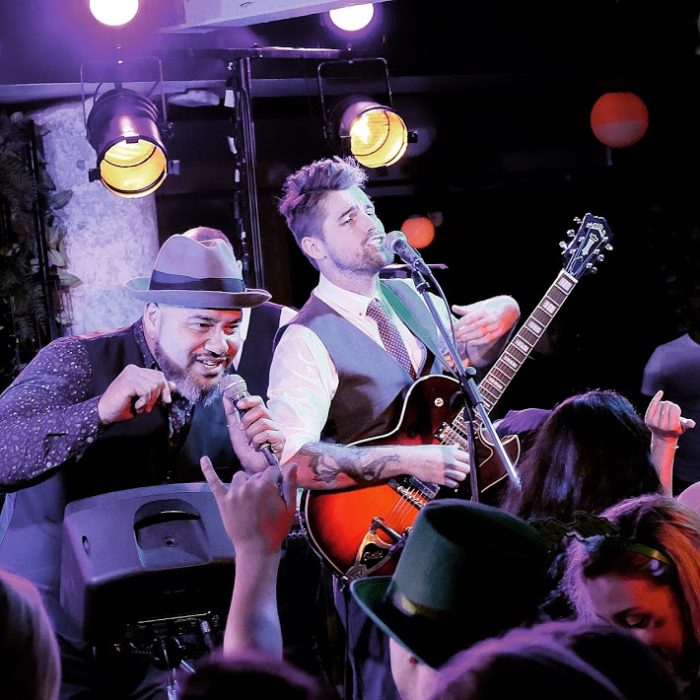 Auckland
Guitar Lessons | Ukulele Lessons | Artist development, Aural Lessons, Ensemble Coaching, Theory Lessons, Composition Lessons, Jazz Improvisation Lessons, NCEA Music Tutoring, Online Lessons
---
Qualifications:

BMus(Jazz Performance), Victoria University

Pricing:

$40 per half hour, $80 per hour

Styles:

Beginners & kids, jazz, blues, rock, funk, R&B, reggae, and beyond

Suitability:

5 years and up, beginner to advanced
---
Bio
Jason Herbert (BMus, Jazz) is a professional guitarist and music tutor, with over 10 years experience working to help people of all ages further their love and understanding of music and their instrument.
Jason currently works as a professional guitarist with funk and soul singer Lou'ana, band leader and musical director for The Lula Inn's resident funk/soul band Mister Speaker, as guitarist and composer for The Hipstamatics, and as a session musician for some of the country's top performing artists.
Teaching Background:
10+ years experience as a professional performer and tutor
Worked in many primary and secondary schools, including the Hamilton Community Centre of Music, Peachgrove Intermediate, Stella Maris, Kingsway, Titirangi Primary, Hillsborough Primary, and more
Assists guitarists to prepare for NCEA exams and tertiary Jazz School auditions
Held workshops for large groups at various festivals across New Zealand
Worked with many adults to help them learn their first instrument
---
Teaching Info
As a musician that prides themselves on versatility, I am able to cover a large variety of musical styles in a step-by-step, easy to follow way.
Younger students and beginner guitarists have the option of several courses from which to base their learning experience from, which I can guide you to depending on your personal interests, goals, and abilities. While these courses and others like it do provide an important backbone and structure to lessons, we will always explore much more music and musical ideas outside of a set curriculum in our lessons and keep the learning journey exciting and relevant to you.
More advanced students have the option of exploring more advanced courses, or  studying particular areas of interest to them. This may include jazz improvisation, rock rhythm and soloing, acoustic fingerstyle, blues, pop, funk, soul, R&B, theory, reading, and much more.
"Being a professional pianist myself I came to Auckland while traveling for several months. Here I wanted to improve my guitar playing. It was easy to find appointments with Jason for a few lessons. As a professional guitarist and friendly teacher he directly found a way to help me a lot."
Andreas Günther, Professional Jazz Pianist & Saxophonist (Germany)
"Jason has tutored my son Olly for over 2 years and has really transformed the way Olly is progressing with Guitar. Olly has always had the vision for being a rock star and Jason had managed to use his enthusiasm to give him incentive to improve practising habits. Jason's selection of music is aimed at individual students and so practising is never a chore but something to look forward to. Jason really went the extra mile with Olly, setting him up with an electric guitar!. He has provided Olly with such a strong love of guitar, and I can see he will continue to develop his skills throughout college."
Jenny Deady, mother of Olly (age 12)