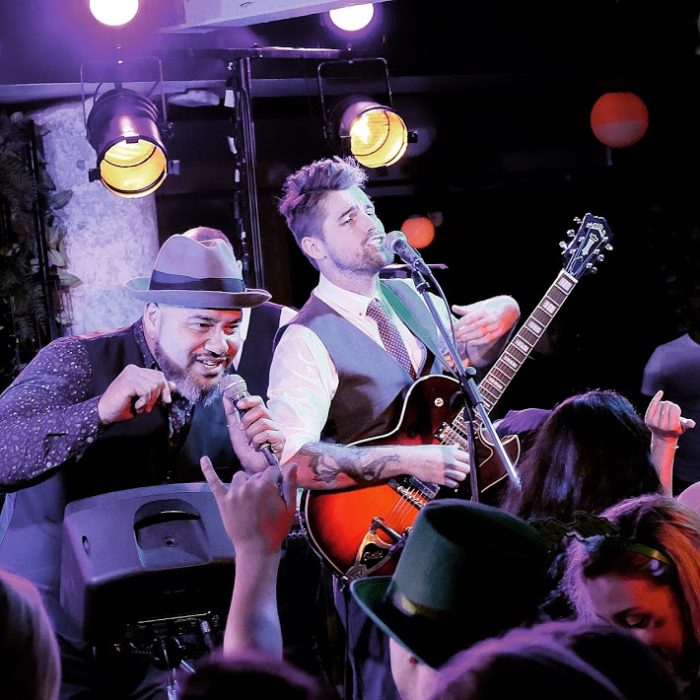 Christchurch
Guitar Lessons | Artist development, Aural Lessons, Ensemble Coaching, Theory Lessons, Composition Lessons, Jazz Improvisation Lessons, NCEA Music Tutoring, Online Lessons
---
Qualifications:

BMus(Jazz Performance), Victoria University

Pricing:

$40 per half hour, $75 per hour

Styles:

Jazz, Blues, Rock, Funk, Soul, Pop and beyond

Suitability:

13 years and up, intermediate to advanced
---
Bio
Jason Herbert (BMus, Jazz) is a professional guitarist and music tutor with 15 years experience helping people of all ages further their love and understanding of music and their instrument.
Jason currently works as a professional guitarist with some of the country's top performing artists including Sola Rosa, Nathan Haines, Lou'ana, Tali, The Hipstamatics, and many more in styles traversing Jazz, Soul, Funk, Pop, Rock, Hip Hop, Drum and Bass, Blues and more!
Teaching Background:
15 years experience as a professional performer and tutor, with both school age students and adult learners
Assisted many guitarists to prepare for GCSE/NCEA exams and tertiary Jazz School auditions
Specialist in helping guitarists out of a "rut" through helping them to view their instrument in new ways, understand and apply music theory, and learn to improvise freely
---
Teaching Info
As a musician that prides themselves on versatility, I am able to teach a large variety of musical styles in a step-by-step, easy to follow way.
I believe in using the students individual musical passions and interests to communicate ideas, strengthen core concepts, and cultivate a real love of learning the instrument.
Lessons are filmed and shared privately with each student digitally, and I generally recommend students attend a one hour lesson fortnightly and review their videos between lessons.
"Being a professional pianist myself I came to Auckland while traveling for several months. Here I wanted to improve my guitar playing. It was easy to find appointments with Jason for a few lessons. As a professional guitarist and friendly teacher he directly found a way to help me a lot."
Andreas Günther, Professional Jazz Pianist & Saxophonist (Germany)
"Jason has tutored my son Olly for over 2 years and has really transformed the way Olly is progressing with Guitar. Olly has always had the vision for being a rock star and Jason had managed to use his enthusiasm to give him incentive to improve practising habits. Jason's selection of music is aimed at individual students and so practising is never a chore but something to look forward to. Jason really went the extra mile with Olly, setting him up with an electric guitar!. He has provided Olly with such a strong love of guitar, and I can see he will continue to develop his skills throughout college."
Jenny Deady, mother of Olly (age 12)
"I've taken classes with Jason for a couple years since I first moved to Auckland, and I couldn't recommend him enough! His ability to create a fun and engaging learning environment is top notch, and his love for music and guitar is contagious - every class I would walk out with so much motivation to practice. He's been able to dive into whatever genre/song I've thrown at him, including R&B, soul, funk, jazz and blues… I've been able to grow my guitar and theory knowledge in both a technical and practical sense, and have had heaps of fun along the way."
Will Kirk