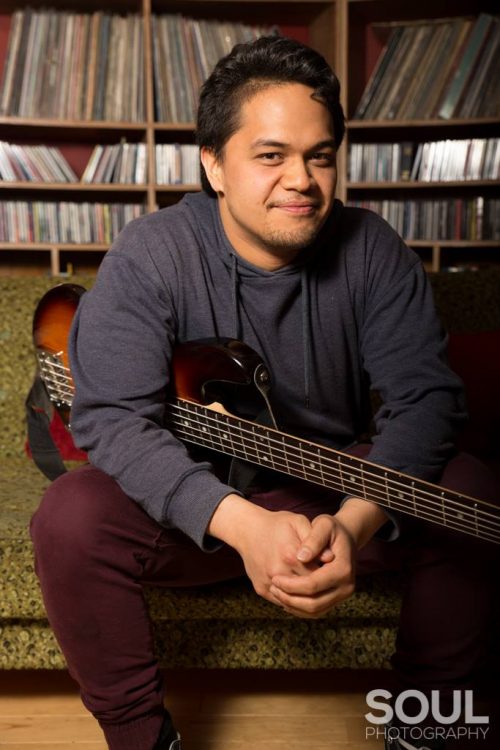 Wellington

Electric Bass Lessons | Theory Lessons, Composition Lessons, Jazz Improvisation Lessons
Qualifications: Bachelor of Music Jazz Performance in Bass, Trinity College London Performers Certificate in Piano, completing a Bachelor of Arts in Maori Studies
Pricing: $50 per hour, $35 per half hour base rate.
Styles: Swing, bebop, Blues, Funk, Slap bass, Afro Cuban, Soul, Motown, Reggae, Rock, Classical, Metal, Jazz-Fusion
Suitability: All ages and skill levels
---
Bio
My name is Makura Tomoana and I am an Artist, Performer, Composer and teacher of music.
I have been playing and performing music for 20 years, beginning at the age of 8. After 10 years of piano and completing all grades I made a switch to bass and never looked back.
My bass journey consisted 4 years of study at the New Zealand School of Music where I was under the tutelage of some of New Zealand's top Jazz performers such as Roger Fox (The Roger Fox Wellington Jazz Orchestra, Roger Fox FunkBone Experience), Paul Dyne and Roger Sellers to name a few.
My time at the NZSM was utilized in a way where study was the main priority but performing was also key to realizing the full learning experience the school had to offer. As a result I drove to look for gigs and join bands and am now playing with some of Wellington's top performers and have also had the opportunity to play alongside large international acts such as, The Original Wailers, Ub40 and Australia's Ocean Alley and Sticky Fingers to name a few.
As of today one of my  biggest personal goals is to impart my knowledge and experiences of music on those willing to learn, this being the driving force behind my enthusiasm to teach at all levels and all ages.
---
Teaching Info
Students who come to me can expect to learn everything from the basics for those who have zero experience with anything bass, to advanced techniques. I also like to teach with a focus on fun and goal orientated learning set out by the student. This will be guided by my experience and oversight.
Things one can expect to learn with me are as follows:
The Basics such as, learning the notes of the instruments/fret-board, scales, correct fingering, basic theory, the different parts of the instrument and utilizing newly learned knowledge with popular songs
The Advanced learning which will cover a wider variety of more difficult compositions, a focus on different styles as to increase the players musical palate, a more in depth look into theory such as the modes of the major and minor scales and how to apply such things to playing.
Different styles of music including funk, Slap and Pop, Rock, Metal, Reggae, Jazz, Soul, Motown, Hip-hop, bebop, swing and the intricacies and nuances that help the user realize the development of each style.
Lessons can be tailored to needs and goals of the individual