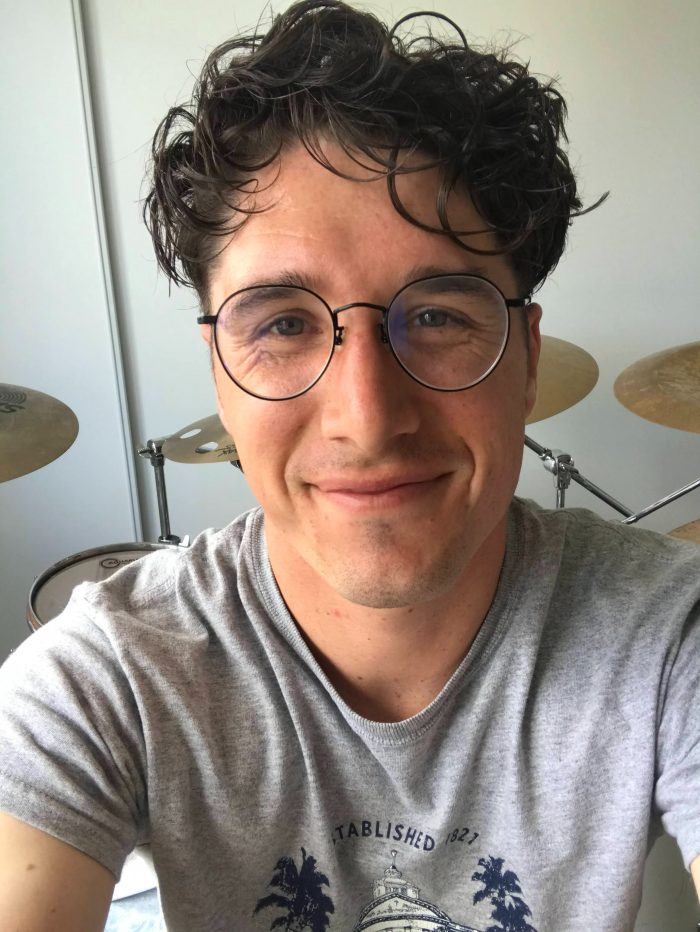 Auckland
Drum Lessons | Theory Lessons, Composition Lessons, Jazz Improvisation Lessons, Online Lessons
---
Pricing:

Lessons at yours only. $35 (30mins), $42.50 (45mins), $50 (1 hour) within Northwest/West Auckland. $10 off for online (Zoom) lessons. FREE 30-MIN TRIAL LESSON!

Styles:

All styles -Jazz, Latin, Soul, Funk, Gospel, Metal, Rock, Pop, Indie, Reggae, Electronica, Drum & Bass, Worship, etc.

Suitability:

6 years and older
---
Bio
I am a passionate teacher of two things: philosophy and drums. By day I teach philosophy (at Massey University; I have a PhD in philosophy). By night I teach drums. I have 13 years' experience teaching drums, and about 16 years' experience performing as a drummer. For most of my drum teaching career, I have taught private lessons, but I have also tutored at Franks Music School (where I continue to do relief teaching). From 2011-2018 I was the drummer for the progressive metalcore band, Lead Us Forth (check us out on Spotify!). From 2013-2018 I was the regular drummer for jazz and soul artist, Jess Lovatt. I also performed almost weekly for the Wesleyan Methodist Church of New Zealand from 2007-2018, and I played in one of the Jazz combos at Rangitoto College in 2010.
---
Teaching Info
I make it a priority for drum lessons to be fun but also jam-packed with opportunities for drummers to develop their skills. Students are always left with things to practice until we next meet. Material-wise I believe that it's important that students learn and continue to practice the "rudiments" and other technical exercises (on the snare drum). At the same, students always need a song to play along to! Most of our time is therefore split between working on technical exercises, songs, and on the grooves and fills demanded by those songs. We do this mostly through sight-reading (of standard drum notation) but also through training of the ear. Sometimes our lessons will involve other things too, such as studies of grooves or fills characteristic of different genres (e.g., utilising the double kick in metal music), mimicking exercises, ear tests, joint jam sessions, and opportunities for improvisation (i.e., making up grooves and fills). All along, the lesson has to be fun, or has to provide opportunities for satisfaction and a sense of achievement, and so I make it a priority to be sensitive to the student and to be led by them to work on something that they want to work as long as it would improve their ability and well-roundedness as a drummer.
I am an experienced teacher of the Rockschool syllabus up to Grade 8. Last year, 3 of my students' exams got distinction (90%+) and the rest achieved high merits (84-89%). Rockschool is optional, but an excellent gauge of drumming ability and ensures that students get a well-rounded drumming education. If we don't go through the Rockschool syllabus, we usually work through local drummer Andrew Agutters' Learn to Play the Drums exercise book series (available at NZ music stores) and supplement that with selections from must-have drum exercise books, such as George Lawrence Stone's Stick Control, and Accents and Rudiments, as well as Jim Chapin's Advanced Techniques for the Modern Drummer.
"We were really happy to heard Daniel has passed his Grade 2 and the result was high mark. Just wanna say thank you for your hard work with teaching Daniel and help him succeed. It means a lot to us."
Sylvia, Daniel's mother
I can totally recommend Tom as a drum teacher and role model. He taught one of my offspring for about 2 years and that was over 10 years ago. Over that time I witnessed my shy introverted wee boy develop in skill and overall confidence and it was wonderful. So worth all the noise!
Amanda, Tom's mother