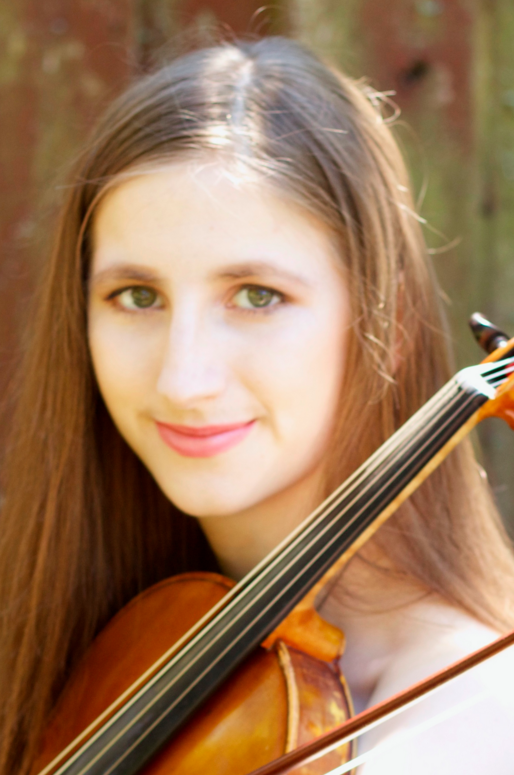 Wellington
Violin Lessons | Recorder Lessons, Saxophone Lessons, Ukulele Lessons, Viola Lessons | Aural Lessons, Ensemble Coaching, Song Writing Workshops, Theory Lessons, NCEA Music Tutoring, Online Lessons
---
Qualifications:

Bachelor of Music Honours majoring in Classical Performance Viola 2015, ABRSM Grade 8 Viola 2009, Trinity College Grade 8 Saxophone 2010, ABRSM Grade 5 Theory 2008

Pricing:

Individual: $30 per half hour/$60 per hour. Learn with a friend in a pair for $20 each per half hour.

Styles:

Classical - but interested in all genres!

Suitability:

Recorder/Sax/Ukulele: beginner to intermediate level. Violin/Viola: beginner to advanced level. All ages.
---
Bio
2021 NEW STUDENT ENQUIRIES WELCOME
Since 2015 Aidan has been a children's violin tutor at Wellington Music Centre and has taught private lessons in violin, viola, recorder, and saxophone from her home. Her students have gained confidence to perform in school talent shows, achieve distinction awards in graded exams, and compose their own pieces.
Aidan completed a Bachelor of Music Honours at the New Zealand School of Music, majoring in Classical Viola Performance. She undertook two courses on Music Education and Music Pedagogy, which gave her new ideas about the teaching and learning of music.
'Exposure to how other musicians acquired their skills gave me new ideas such as asking children to choose their own music, giving equal balance to aural skills rather than emphasising reading music, and encouraging experimentation and exploration on the instrument. So far children have found these activities very engaging.'
She was a member of the National Youth Orchestra for their 2011/12 and 2015/16 seasons, which including performing behind opera legend Placido Domingo. She completed the Higher Level Music course as part of the International Baccalaureate Diploma, and graduated with a full 7/7 points in Music.
Aidan has also played the saxophone in various jazz ensembles, and picked up the ukulele along the way. She has had experience tutoring younger students in small ensembles while at secondary school, and is passionate about teaching beginners young and old.
Aidan spend her free time making ukulele play-along videos on TikTok.
---
Teaching Info
2021 NEW STUDENT ENQUIRIES WELCOME
Instrumental lessons for the young and young at heart!
Recorder, Saxophone, Ukulele, Violin, Viola, and Theory lesson available
We can start from the very beginning, learning to wield the instrument, adding in reading sheet music when comfortable.
I can help you prepare for NCEA/graded exams.
Intermediate students have learnt the skills needed to lead school orchestral ensembles.
Playing folk tunes, pop songs by ear. Perhaps you have a certain piece of music as a goal?
You will need to hire or purchase your own instrument (I do have one full size viola for hire).
Students can participate in  end-of-term concerts in a local community hall.
Lessons typically bought in blocks of 10. Weekly lessons great for children. Casual lessons available for busy adults.
Lessons typically take place at my home located just off Aro St
Times available below:
Monday any time
Tuesday: any time before 4pm, and one half-hour slot at 5pm
Wednesday any time
Thursday: during school hours only
Friday any time
It has been a lifelong dream to learn the violin. I have never learnt an instrument before and was apprehensive about what that meant for me. Aidan has been the best teacher. She is able to change her approach and is very encouraging and non-judgemental. Aidan is always very positive and I highly recommend her to anyone wanting to learn the violin!
Rachel - physiotherapist, adult learner