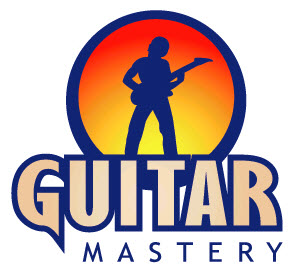 Auckland
Guitar Lessons | Theory Lessons, Online Lessons
---
Qualifications:

Bachelor Of Music (Performance).

Pricing: I have four different pricing options that range from $49.50 to $70.00 a week. Please visit my website for more details.
Styles: I provide specialist electric guitar lessons in Rock, Blues and Metal styles.
Suitability: I specialise in teaching adults that want to improve their electric guitar playing. Although I've taught some very advanced players over the years, my preference is to work with guitarists who are beginner to intermediate level players.
---
Bio
My Musical Background:
I've been playing some form of musical instrument for the last 43 years. The first instrument I formally studied was one that many people learn…the piano!
I was lucky enough to study classical piano for nine years starting at the age of eight. This really helped me to develop an understanding of music and music theory. It also helped me learn the practice techniques used by classical pianists. But my piano days were soon to be a thing of the past. I had discovered a much better instrument…
I started playing guitar three months before my 18th birthday. It didn't take long for me to fall in love with the instrument. I would usually practice at least 3 hours each day after school. In the weekend I would often practice up to 10 or 11 hours a day. It would be a fair comment to say that I was obsessed! The styles of music that interested me most at this time were metal, blues, funk and rock. I worked VERY hard at these styles of guitar playing for around 7 years. But then a new obsession was about to start…
In 1997 a friend introduced me to jazz guitar. And I fell in love with it! I particularly loved the guitar playing of Wes Montgomery, and proceeded to spend countless hours transcribing, learning and analyzing his solos off albums like "The Incredible Jazz Guitar Of Wes Montgomery". I learned a lot about jazz doing this, but I felt I needed some formal training…
After a year of intensive jazz practice, in 1998 I headed down to Wellington (in New Zealand) to start a Bachelor of Music (Performance). During my three years there I was fortunate enough to study and play with some of the best jazz musicians in New Zealand including Noel Clayton, Leigh Jackson, Colin Hemmingsen, Paul Dyne, Nick van Dijk, Norman Meehan and Roger Sellers. During my studies I learned about jazz improvisation, jazz composition, jazz arranging, music theory, ear-training and ensemble playing.
It was particularly life-changing to study with Noel Clayton and Leigh Jackson. In my opinion, they're two of the best jazz guitarists in New Zealand, and I definitely learned a LOT from them. I thought I was a really good guitarist before I started lessons with them, but then I saw them play! It was a very humbling experience, and it definitely drove me to become a better guitarist and musician.
In 2000 I completed the Bachelor of Music (Performance) from Massey University in Wellington.
Over the last 33 years of playing guitar I've had experience performing in situations ranging from speed metal gigs to freelance jazz gigs. But I have to say here…
Even though I love playing guitar and consider myself to be a pretty good player, my main passion is teaching others. I love the buzz of seeing my students improve their playing. I also love the challenge of breaking down complex musical concepts and explaining them to people in a very simple way!
My Guitar Teaching Experience:
I started teaching guitar on a professional level when I was 21. I gotta admit I wasn't very good at it initially. In fact I sucked! But over the last 30 years of teaching I've worked hard and have improved a lot as a teacher. A heck of a lot. I've taught guitar in a wide variety of situations in Auckland, New Zealand including:
High Schools.
Music Schools.
Internet Teaching (Via Skype, Zoom and online guitar courses).
Master Classes on improvisation and technique development.
Private Teaching (Both one-to-one and group settings).
In April 2008 I relocated from New Zealand to Melbourne, Australia where I set up a successful guitar coaching business.
After eight years of teaching Melbourne, I moved back to Auckland in July 2016.
---
Teaching Info
If you're an electric guitarist looking for rock guitar lessons, blues guitar lessons or metal guitar lessons, then I can definitely help!
My electric guitar lessons will help you to…
Improve your knowledge of practical music theory.
Learn to play the music that inspires you.
Develop your electric guitar technique, so that you'll be able to play with no limitations.
Improve your electric guitar soloing and improvisational skills, so that you can play with total freedom and not feel "locked in".
Learn how to practice effectively, so that you'll get maximum value from your practice sessions.
Develop your sense of pitch, timing and creativity so that you become a much better musician.
Progress at a faster rate with less frustration.
Download The 2023 Info Pack
To learn more about how I can help you, please download the info pack from my website…