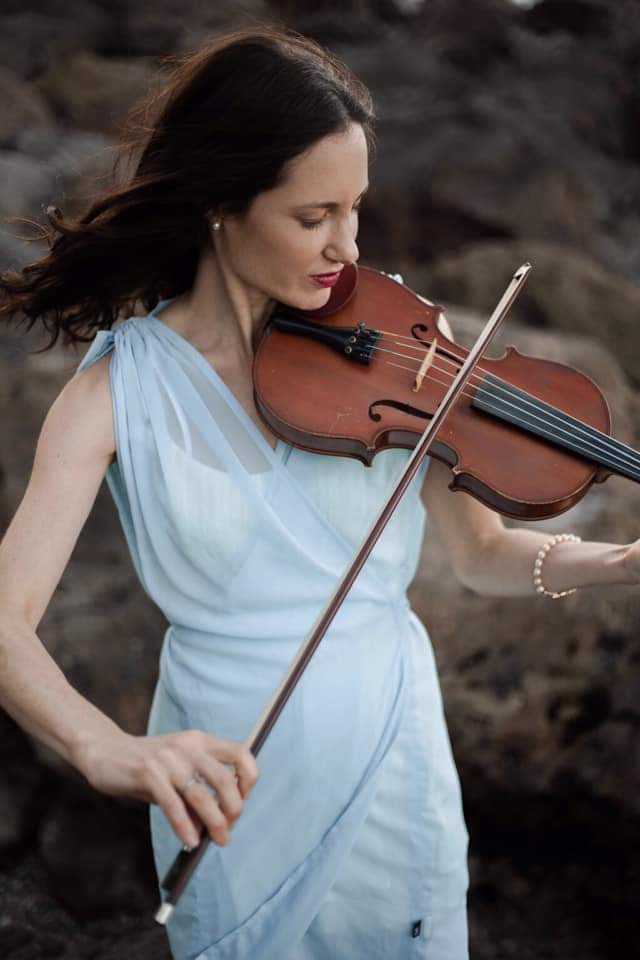 Tauranga
Violin Lessons | Artist development, Ensemble Coaching
---
Pricing:

$79 per hour

Styles:

Classical and Celtic

Suitability:

4 years +
---
Bio
I am a caring, enthusiast violin teacher and expressive violinist who loves to inspire people to learn and grow, both in their violin skills and life in general.
I work in a professional string trio – Amoroso String Trio and love playing for and teaching people to play the violin.
At High school, I received top marks in Music, 100 percent for my composition and since then obtained a Bachelor in Outdoor Education which certainly made way for learning to be a great teacher to a variety of people in a positive learning environment.
I have played the violin for 30 years and have worked in various fields of Education for the last 15 years, teaching violin in group and individual settings for the last 5 years
Trained Classically; I completed Grade 8 in violin at the age of 15. Currently working toward a Graduate certificate in performance violin at Waikato University under Lara Hall, I aim to inspire my students in their musicianship but also in confidence and creativity.
What I would love to inspire is what I learnt in my three years in Scotland – playing music with many musicians and creating music together which really uplifts people.
I enjoy working with individuals and groups of students to create, refine and hone in on both technical and expressive style and run group workshops.
---
Teaching Info
I offer a well rounded base in Classical Violin and Scottish Fiddle with a huge array of resources from my 3 years spent in Scotland as well as a great technical, practical and theory base. I also offer to do Suzuki.
We have a great time focusing on not only posture and physical violin skills but having a lot of fun!
Gloria currently teaches two of our children the violin. She is an incredible musician, and a fantastic teacher. I especially love how she communicates her passion for music to her students, which for us is just as important as the skill of playing. Our family highly recommends her as a teacher for any age." Victoria (parent of students)