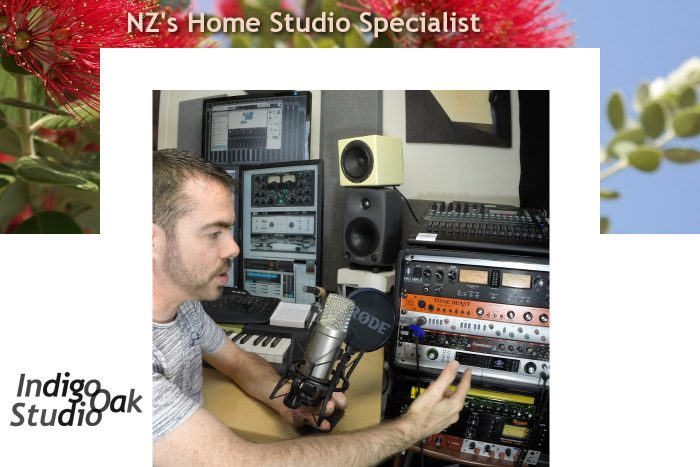 Auckland
Mixing and Mastering Lessons
---
Pricing:

$50 for 40min or $100 for 90min remote session anywhere in NZ or $100 for an hour at any Auckland home address

Styles:

DIY, Project and Home Studio recording & mixing

Suitability:

For enthusiastic students aged 12 to 100 - No previous recording or mixing knowledge required
---
Bio
Over the last 20+ years I have been in and out of studios, recording musicians, writing music, playing live in covers and originals bands (and managing them).
I've had a lot of fun, and broken a lot of strings. Played heaps of gigs, written heaps of songs, Radio and TV play all that stuff that makes you famous…
My life, since an early age, has been dominated by my love and drive to create and replicate music and sound. I am all about audio capture, sound reproduction and studying music. Starting with playing, recording and performing live from and early age. Along the way I studied composition and audio engineering, then I worked in product development of consumer audio.
By day I work at a company which edits and produces audio/video content for online and TV across NZ & Australia.  By night I write, record and release my own music from home, and I help other Kiwis to do the same.
---
Teaching Info
My students learn through practical experience using real recording and mixing hardware and software.
My philosophy is "Music is art.  Art is personal."
In person or via the internet I encourage my students to use their ideas, their instrument and/or their recording gear to learn with.
About the lessons
At our first session we can discuss the students goals and current skills, and then decided to focus on specific issues and goals or work through the below curriculum, at the students pace.
One
Introduction to Audio Engineering
Two
Mixing a real song
Three
Editing & Looping
Four
EQ & Compression
Five
Reverb, Delay & FX
Six
Microphones & Pre-Amps
Seven
Mic Placement & Room Acoustics
Eight
Tracking & overdubs
Nine
Mixing, workflow & templates
Ten
Mastering & producing files for digital distribution
Check out www.indigooakstudio.co.nz for more information.
Aaron's goal based teaching works well for us. He is friendly and patient, we will definitely book another session. 5/5
B & P Doyle (Father & musician daughter)
Aaron has a rare grasp of the technical aspect of recording. He was brilliant at maximising sound combinations available from my current gear, and also really easy to work with. It was great to be able to tap into his knowledge. 5/5
Andy Kemp (Professional musician 10+ years)
The service from Aaron from Indigo Oak Studio was 5 out of 5. Finding Aaron was like finding an Angel who has helped make my lifetime dream of having my own recording studio at home a reality. Thank you so much Aaron for your huge generosity of spirit and your calm practical help in making my dream come true.
S Kills (Singer Songwriter)
They (Senior Leadership Team) find your classes an asset to the school and want to see it continue. The kids love being a part of the bigger picture to the school and are seeing the value in what you teach. This has been evident in the professional learning conversations I've had with them. They tell me about what they're learning with no prompt.
D Drew (Music Director, ANI School)