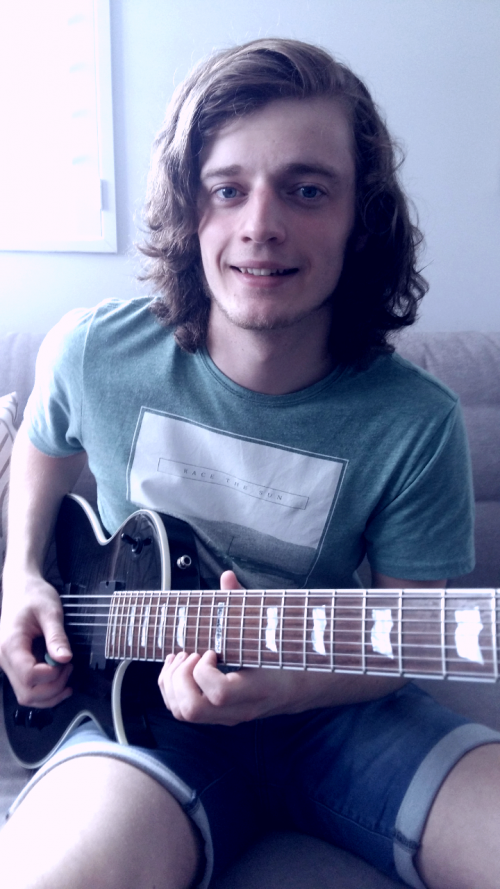 Christchurch

Guitar Lessons | Artist development, Aural Lessons, Song Writing Workshops, Theory Lessons, Composition Lessons
Pricing: $25 half hour lesson, $40 per hour lesson.
Styles: Rock, Metal, Fusion, Blues and other contemporary styles.
Suitability: 7 years old and upwards, beginner to advanced.
---
Bio
James Rose is an accomplished musician from Christchurch.
I am a lead guitar player and lead vocalist in an active band in Christchurch and am well known in the local music scene. I also have in-depth knowledge on genres such as Blues, rock, metal shred and fusion.
I developed my playing over the years by being inspired by players such as Brian May, BB King and some other modern shred fusion players like Guthrie Govan and Steve Vai.
I have been teaching guitar for 4 years including primary and intermediate schools.
I would like to pass on the pleasure I derive from playing guitar and inspire as many people as possible!
Last year I also came 3rd in New Zealand's National Shred Fest Competition.
---
Teaching Info
My aim is that with each lesson I will guide you to become a better musician while teaching you the music that you want to learn.
My lessons will include-
-Teaching you different playing techniques which include everything from alternate picking, legato, sweep picking and tapping and everything from blues chops to funk rhythms.
-Reading chord charts and tabs.
-Improvisation by thinking outside the box and being creative with different scales and modes.
-Learning songs by ear.
-Composing and song writing.
– How to maintain your guitar and equipment correctly.
-My main goal is to help you enjoy learning the guitar and make the most out of your practice time while on the journey to finding your own sound.