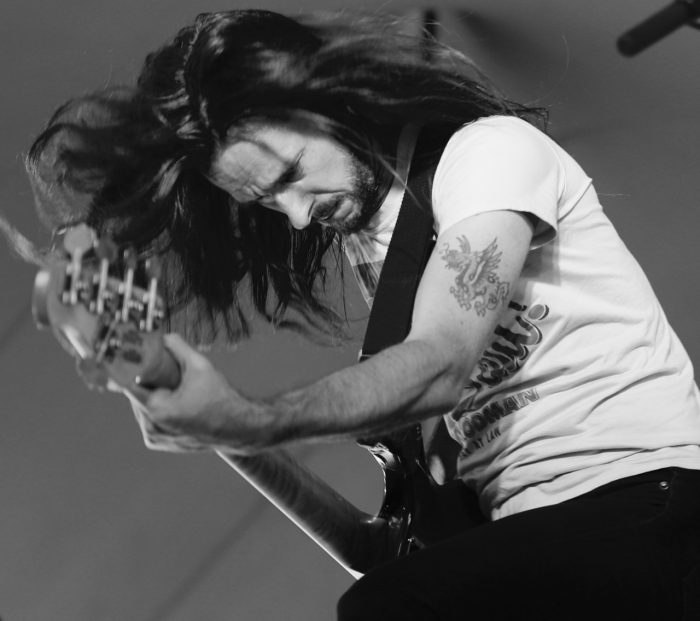 Auckland
Bass Guitar Lessons | Guitar Lessons
---
Pricing:

$60 per hour

Styles:

Rock, pop, folk, funk, rap, r&b

Suitability:

7 & up
---
Bio
My name is Joe. I am the bassist and one of the songwriters for Supergroove. I've been a professional musician for 30 years and I am a member of the NZ music hall of fame. I've been teaching bass guitar and guitar for three years now and I really love it. 
I'm not like other music tutors. I am a self-taught musician and I show beginners and fledgling players how they can go the same way. From my time served in Supergroove and touring with Bic Runga I know all the tricks of the trade, shortcuts and good habits that will fast-track a beginner's progress. My lessons focus only on the fun stuff and none of the boring stuff. I'm about getting players up on their feet and ready to join a band as quickly as possible.
---
Teaching Info
I prepare my students for what it's like being in a band and keeping a band together. I show them what they need to know in order to become a creative, supportive and contributing member of a band by simulating practise, gig, composing, jamming and recording situations. I help them with their stage presence and self confidence.
My ultimate goal is to set my students on the path to musical self-discovery and complete self-sufficiency. I aim to boost their skills, knowledge, technique, self confidence and self-belief to the point where they don't need lessons anymore. I encourage them to be who they want to be.
Joe is a fantastic teacher. I am a 35 year old learning bass for the first time and Joe is very supportive, patient and encouraging - he is not only teaching me how to play the bass but is helping to build my confidence and self-esteem. I have had 5 lessons with Joe and feel like I have learnt a lot. I look forward to my weekly lesson and I enjoy and want to practice!
Lulu Macrae
Joe has been great at teaching my kids how to play the guitar. After just 4 or 5 lessons my son was playing confidently in his newly formed band. My daughter also wanted to start learning from Joe after seeing her brother play. They are 7 & 8 years old. Joe is authentic, patient and passionate about passing on his skills to the next generation of young musicians. They really enjoy learning from him.
Angela Wong
So within the space of months Joe has calmly yet enthusiastically taught me enough to know about playing bass to feel part of a band. I've put off learning literally for years out of fear of not being good enough, but he has not only helped get me over this fear but keep engaged and playing! Could not recommend him enough.
Morgan Albrecht
A totally awesome guitar teacher! My kids love their weekly guitar lessons with Joe. Joe takes time to engage with his students and has a knack of being on their wavelength. He's engaging, fun and supports their learning. My kids find Joe has a calm, cool vibe. Joe has enormous musical skill and knowledge to inspire any student. I would HIGHLY recommend Joe Lonie as a guitar teacher.
Lottie & Emma Wallace
Joe has been my daughter's guitar teacher for two years now, since she was 11. His lessons are inspiring and fun, she always looks forward to them. Joe also teaches the band my daughter is in and goes above and beyond when the kids perform at school and when they entered Band Quest. He is enthusiastic and genuine, you know he loves his job.
Lauren