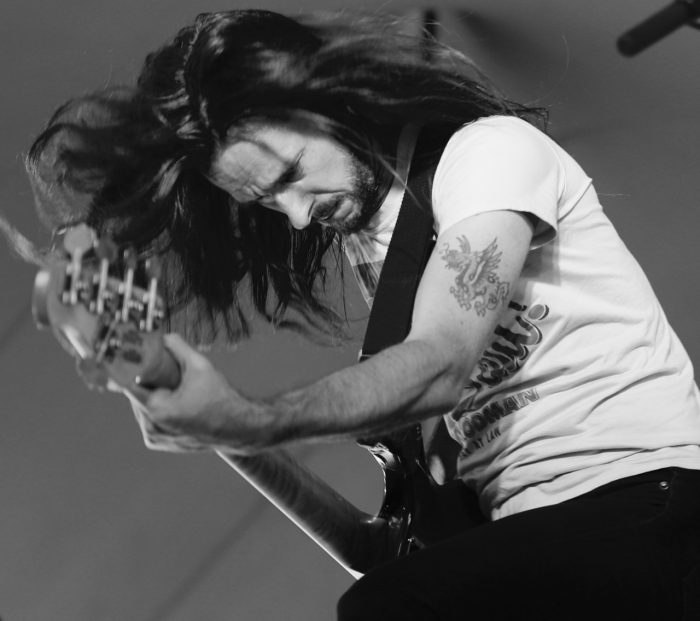 Auckland
Bass Guitar Lessons | Guitar Lessons
---
Pricing:

$50 per hour

Styles:

Rock, pop, folk, funk, rap, r&b

Suitability:

7 & up
---
Bio
My name is Joe. I'm the bassist and one of the songwriters for SUPERGROOVE and a proud member of The New Zealand Music Hall of Fame. It's time for me to start sharing what I've learned in 30 years of writing songs, touring the world, writing & recording multi-platinum albums and beating the s#%t out of this wonderful instrument.
My main axe is bass, but I also teach guitar to beginners, focusing on chord structures, strumming and singing.
I'm not like other tutors. I'm a self-taught musician and I show beginners and fledgling players how they can go the same way. From my time served in Supergroove and touring with Bic Runga I know all the tricks of the trade, shortcuts and good habits that will fast-track a starting-out musician's progress. My lessons focus only on the fun stuff and none of the boring stuff, and they're tailored towards the music taste of each student.
---
Teaching Info
If you want to go to jazz school or bust out 10 minute bass solos I'm probably not your guy, but if you want to form or join a band I can definitely help. I'm about preparing my students for what it's like being in a band and keeping a band together. I'm showing them everything they need to know to be a creative, supportive and contributing member of a band by simulating practise, gig, composing, jamming and recording situations.
I'm about breaking songs down for my students and showing them how they can create their own songs, riffs, hooks, guitar parts, harmonies and groovy basslines – the kind of basslines that can help to transform a song.
My ultimate goal is to set my bass and guitar students on the path to musical self-discovery and complete self-sufficiency. I want them to have all the skills, knowledge, self-confidence and self-belief that they will require so they can quickly get to the point where they don't need lessons anymore.
Joe is a fantastic teacher. I am a 35 year old learning bass for the first time and Joe is very supportive, patient and encouraging - he is not only teaching me how to play the bass but is helping to build my confidence and self-esteem. I have had 5 lessons with Joe and feel like I have learnt a lot. I look forward to my weekly lesson and I enjoy and want to practice!
Lulu Macrae
Joe has been great at teaching my kids how to play the guitar. After just 4 or 5 lessons my son was playing confidently in his newly formed band. My daughter also wanted to start learning from Joe after seeing her brother play. They are 7 & 8 years old. Joe is authentic, patient and passionate about passing on his skills to the next generation of young musicians. They really enjoy learning from him.
Angela Wong
So within the space of months Joe has calmly yet enthusiastically taught me enough to know about playing bass to feel part of a band. I've put off learning literally for years out of fear of not being good enough, but he has not only helped get me over this fear but keep engaged and playing! Could not recommend him enough.
Morgan Albrecht