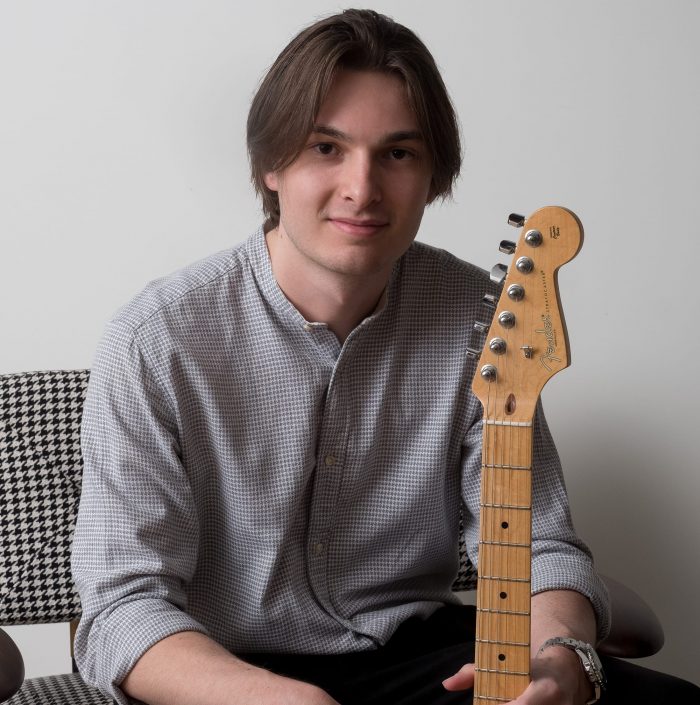 Christchurch
Guitar Lessons | Drum Lessons | Theory Lessons
---
Styles:

All styles e.g Rock, Blues, Neo-Soul, Jazz etc

Suitability:

Beginner to Advanced
---
Bio
Josh Meads is a professional guitarist and drummer that has been playing for well over 10 years respectively. He has had 4 years' experience teaching in professional music academies in both Auckland and Christchurch and has taught a wide range of students from all different ages and ability levels.
After a brief stint studying biology and psychology at the University of Auckland, he is currently studying a Bachelor of Music majoring in composition and performance (Guitar and Percussion/Drum kit) at the University of Canterbury.
He is a current gigging musician that plays all around Christchurch in various bands and duos and has experience playing in professional settings (weddings, private functions etc.)
Josh has an endless passion for music in all of its forms and a passion for helping his students realise their musical potential in whatever form that may take.
---
Teaching Info
Every student has their lessons personally catered to their respective goals and ambitions, be they a complete beginner or an experienced player who needs fresh inspiration.
TESTIMONIALS
"Josh is a great teacher. He's friendly and very knowledgeable. His lessons have a great amount of variety to help build your skills. I progressed a lot during my lessons with him."
– Jack