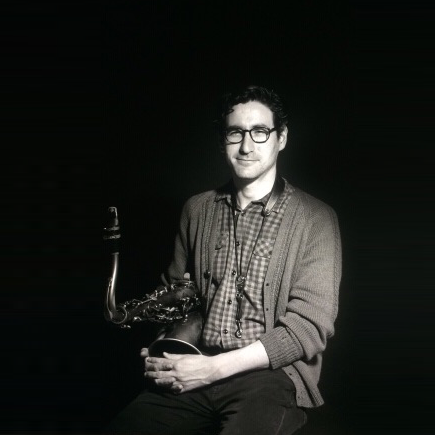 Wellington
Saxophone Lessons | Ensemble Coaching, Theory Lessons, Composition Lessons, Jazz Improvisation Lessons
---
Qualifications:

Bachelor of Music (Jazz Performance)

Pricing:

$30/Half Hour, $50/ Hour

Styles:

Jazz, Latin, Eastern European/Balkan

Suitability:

All Ages
---
Bio
Hi! I'm Josh.
I'm a Saxophonist and band leader based in Wellington.
I have 15 years playing and teaching experience, stemming from a love of Jazz and Saxophone that began at age 12. I practiced all throughout High School and University (in closets, bomb shelters – you name it!), studying the great players from Charlie Parker to Sonny Rollins, and eventually moved to Wellington to study Jazz Performance at the New Zealand School of Music.
I've played in a number of ensembles including the Neo Hot Jive Orchestra, Garage Latino, La Mambo, Bazurka, as well as in my own projects (Los Barrettos, Black Sea Spooks, Moon State, The Vanguards), and have extensive experience playing across a range of musical traditions including Jazz, Balkan, and Afro-Cuban music.
---
Teaching Info
I have a passion for what I do, extensive experience both as a musician and a teacher, over which time I've developed and fine tuned an effective approach to practice. I'd love to pass on the knowledge I've acquired to help you meet your musical goals, and in lessons we'll cover topics such as:
-Approaches to learning (positive mindsets to have during practice, how exactly to practice, general principles of learning)
-Technique(flexibility over the entire range of the horn, in all keys)
-Improvisation and creativity (learning how to solo, drawing from Jazz and other traditions)
-Repertoire
-Theory and sight reading
I'm happy to teach people of all ages, whatever level you're at, and have a fun, informal attitude to teaching. I'm a clear communicator with a friendly and patient disposition.