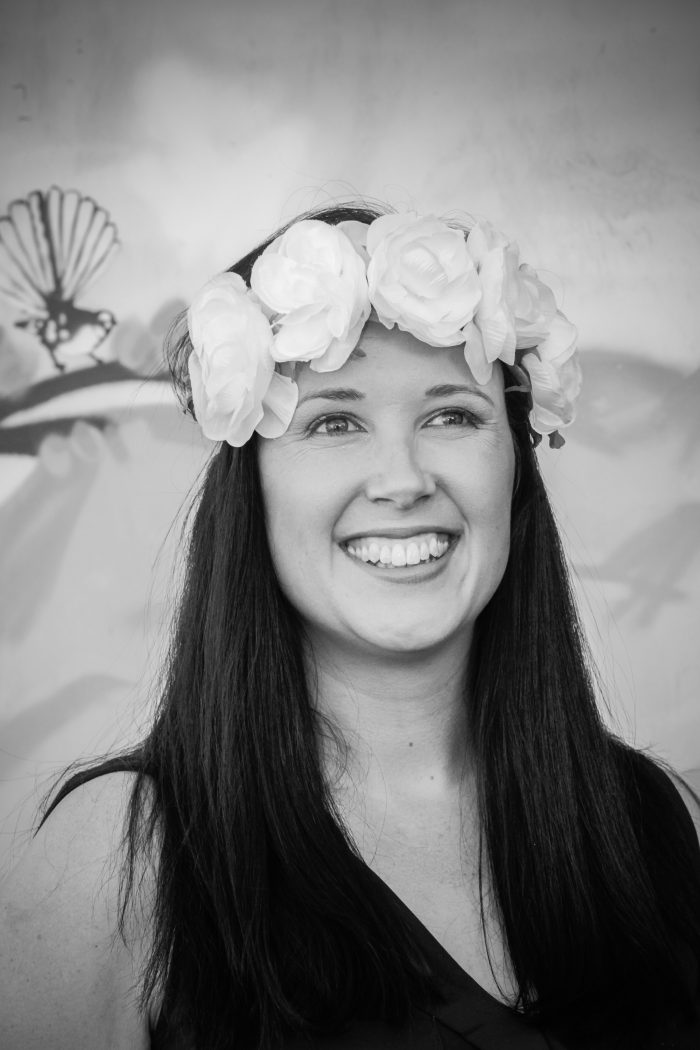 Christchurch
Singing Lessons | Artist development, Aural Lessons, Song Writing Workshops, Composition Lessons
---
Qualifications:

Diploma in Commercial Music, Certificate in Contemporary Music, Tui Award for Best Children's Album 2016, Best Children's Song in 2016 Vodafone NZ Music Awards

Pricing:

$28 per 30 min, $42 for 45 min, $56 for an hour

Styles:

Pop and contemporary styles

Suitability:

All ages and stages
---
Bio
I studied at Jazz School (ARA), completing a Certificate in Contemporary Music, then a Diploma in Commercial Music.
Music has been in my bones since I was small, as my mother was a music teacher and started sharing her love for singing and  playing the piano with us at a young age.
Performing, writing music and recording are as much of a passion for me as teaching. Over the years I have fronted jazz duos/trios, pop duos/trios, pop bands, gospel groups, rock bands, my own original music and even a 9 piece blues band. My favourite genres are Pop, R&B, Motown and Folk. I have performed as a backing vocalist in live settings and recorded in studios. We have our own recording studio at home.
At present I am in an award winning Children's Music Duo – Itty Bitty Beats. We have released three albums, some EPs and singles and are being played on radio stations in NZ and internationally. Most recently we have published a children's book with Scholastic based on our song with Suzy Cato.
In 2015 our debut album "Bath Time" was nominated for Best Children's Album of the year. In 2016 our album "Lay Your Head Down" won a Tui Award for Best Children's Album of the Year and our song "Po Marie" won best Children's Song of the Year. We were nominated for Best Children's Song, Best Children's Album and Best Children's Video in 2017. In 2018 we were nominated for best children's music video.
I am a happy person with a love of music, a love of teaching and a love of different languages. I am approachable, compassionate and fun. My strengths are helping you find your own sound, tone and confidence. I have less of an academic approach as I know most of my students haven't had music theory training and just want to sing.
I have a primary aged daughter and a son who is 2, I love being a parent. It's wonderful spending time with people of all ages and watching them grow and find new confidence with their voice! I also love how singing lessons can improve so many other aspects of people's lives.
Photo by: Aimee Cane Photography
---
Teaching Info
My main goal with teaching is to have as much fun as possible while learning. Trust between teacher and student is very important with vocal coaching, as it is set apart from other instruments because you ARE the instrument AND the performer. There is a high level of vulnerability in sharing your voice with another person. I treat each student with respect and I am sensitive to the fact that most students are a bit shy to start with until our relationship is established.
A standard lesson consists of:
Warm ups
Technique and exercises
Then working on a song of the student's choice
(I find if my students choose songs they want to work on they connect more with the material and want to put more time into singing outside of the lessons.)
I can help any singer in any genre, but my strength is in pop or contemporary music. I also love gospel and R&B. But I have worked with students who love musical theatre through to heavy metal. We can work on all of the vocal tools that you can add to your musical skill set. There is always room for improvement, no matter how inexperienced or advanced.
I have taught students as young as 5, but I find children aged 7 and older tend to handle lessons a lot better due to their concentration and focus. As there is no pressure to continue lessons, a lot of parents bring their kids in for one session just to see if they are ready. You know your child best. On the other end of the spectrum, it is never too late to give singing a try! I have taught a lot of retired students who are trying singing lessons for the first time… or who are picking singing up again after a break. Music is a gift for all ages.
Weekly lessons are preferred.