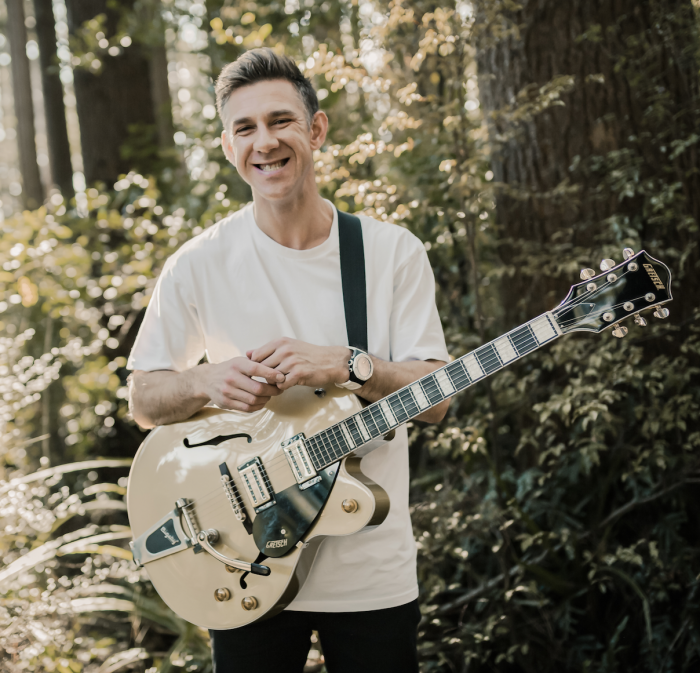 Dunedin
Guitar Lessons
---
Pricing:

$25 - 30min Lesson

Styles:

Pop, Rock, Folk, Blues, Soul/Neo-Soul, Singersongwriter

Suitability:

Beginner and Intermediate
---
Bio
Ryan is a professional musician playing in 2 bands as guitarist/vocalist, as well as playing/singing as a solo act. Ranging from sets in bars, to weddings, private functions, and festivals, Ryan has a lot of playing experience which started at an early age.
He has played guitar for 20 years (started age 9) and was professionally taught.
Ryan's musical preferences are vast, ranging from classic rock and blues, to modern pop, and pretty much everything in between.
---
Teaching Info
Ryan's teaching philosophy is centred around mastering the basics and fundamentals, so the student then has the tools to expand their playing without limitation. All too often self taught guitarists will learn specific songs/parts and be limited to just these songs without knowing how to use what they've learnt to further their playing, or learn new things.
I aim to give students a toolbox of knowledge and techniques so they are free to learn whatever they choose, and can fit in in a variety of musical situations.
Ryan offers lessons in both acoustic and electric guitar.