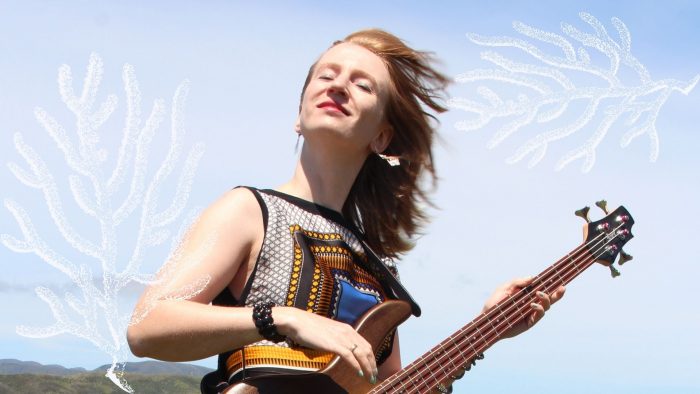 Timaru
Bass Guitar Lessons | Piano Lessons | Ensemble Coaching, Theory Lessons, Composition Lessons, Jazz Improvisation Lessons
---
Qualifications:

Master's degree in Music

Pricing:

$30 per individual lesson

Styles:

Classical, Jazz, Latina, Rock, Pop, Funk/Soul, Folk

Suitability:

9 years and up Beginner to Advanced for the Bass; Beginner to Intermediate for the Piano
---
Bio
Tatiana Riabinkina was born and raised in Russia. She graduated from Moscow College of Improvising Music as a Bass Guitar Player, and after that she was educated as a composer at Russian Academy of Music. In 2019, she graduated from New Zealand School of Music (Victoria University of Wellington). During many years, she has been playing in different bands and styles from jazz and classical music to rock and pop. She used to teach the Bass Guitar and the Piano in Moscow and in Wellington. Now she is in Timaru.
As a solo bass player she leads her own YouTube project. Tatiana's compositions have been performed in New Zealand, USA, and Russia.
---
Teaching Info
As a teacher Tatiana based on a number of teaching philosophies, particularly concept of 'simultaneous learning', with each lesson tailored to the particular student's needs. She understands that there is not just one way to make music and believes in a holistic approach emphasising music as a communal activity. Formal elements like sight-reading, analysis and technique are taught in combination with improvisation, aural skills, and musicianship, providing a nuanced appreciation of musical style while also building fundamental skills which create a well-rounded musician.
Composition lessons focus on unlocking the student's creative potential, beginning with short compositions for solo and/or small groups, and eventually the students can learn how to compose and arrange for a full orchestra.