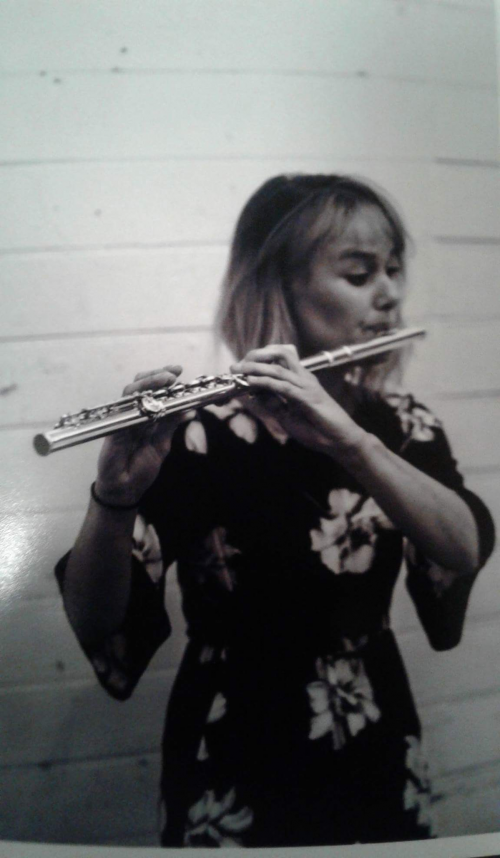 Nelson

Flute Lessons | Recorder Lessons | Aural Lessons, Theory Lessons
Qualifications: MMus (perf flute) with 1st Class Hons, MMusTher, GradDipTchg, 20 years experience
Pricing: Upon enquiry
Styles: Classical/ Other
Suitability: Beginners to Advanced. All ages.
---
Bio
Anna fell in love with the flute as a young child and began her formal education aged eight. Anna holds a Master of Music with 1st Class Honours in performance flute from The University of Auckland (studying under Professor Uwe Grodd), a Master of Music Therapy from The New Zealand School of Music, a Graduate Diploma in Teaching (in Early Childhood Education) from The University of Auckland. Anna has performed in master classes with many international artists, including Robert Aitken (in Germany), Raffaele Trevisani (in Italy), Paul Edmund-Davies, Trevor Wye, Elena Duran and Alexa Still. Although classically trained, Anna enjoys exploring other styles, including improvisation and has enjoyed performing, touring and recording with The Benka Boradovsky Band under Monkey Records, a boutique independent record label with offices in Wellington, New Zealand and Berlin, Germany. Over the years, Anna's students have enjoyed considerable success in both Trinity College London and Associated Board of the Royal Schools of Music international music examinations. Anna was involved for many years (both as tutor as well as Project Lead of the Pūoru Pīrere Programme) with Sistema Aotearoa, an Auckland Philharmonia Orchestra and Ministry partnership which uses orchestral music-making as a model for social development. It is based on El Sistema, one of the world's most successful music and social development programmes.
---
Teaching Info
Anna is committed to creating a fun, stimulating learning environment that supports her students to feel a sense of joy and pride in their learning and music making. Anna is not only an accomplished flute player, but also a trained early childhood teacher with a sound understanding of how best to support children's learning and development. She is skilled at assessing and planning for her students' learning and selecting teaching strategies that best suit an individual's needs, as well as strengths and abilities. She enjoys teaching music that her students really want to play, as this ensures that their interest and motivation is sustained when things get technically a bit tough! Research shows that young children, in particular, learn best when their interests are supported, rather than just having information 'fed' to them. In saying this, however, learning the flute with Anna will also include basic musicianship and theory right from the beginning, as well as aural training. This is in order to support her students to be the most confident, competent musicians they can be, and is usually incorporated within the lesson in quite a playful way (especially with very young children) in order to ensure that her students' interest, and, therefore, deep learning is sustained. She also sometimes chooses to incorporate her piano as a resource to aid a student's understanding of harmonic language.