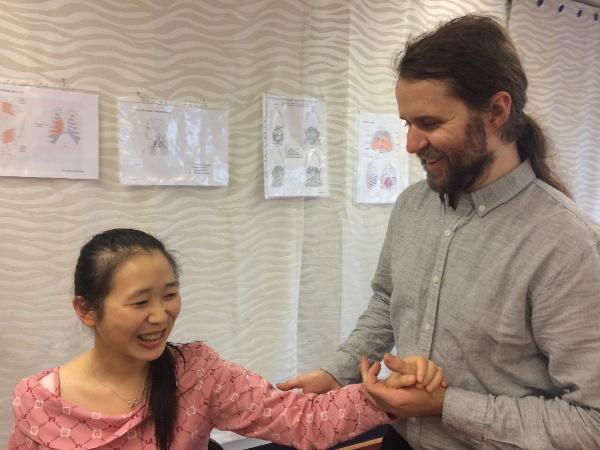 Timaru
Guitar Lessons | Banjo Lessons | Alexander Technique Lessons
---
Qualifications:

Bmus.Studies(Musicology), m.AUSTAT

Pricing:

$70 for one hour

Styles:

Classical, Metal, Folk, Jazz

Suitability:

10-100
---
Bio
Training
Bmus.studies(Musicology) degree from the Sydney Conservatorium of Music
Alexander Technique teacher training at BodyMinded Alexander Technique
Classical guitar with Philip Houghton
Lessons with many other teachers including James Muller, Joseph Tawadros, Ben Hauptmann and Joseph Littlefield.
Teaching Experience – teaching since 1997 at various schools over including
St Leo's Catholic College, Wahroonga NSW Australia
Mercy Catholic College, Chatswood NSW Australia
Glenaeon Rudolf Steiner School, Middle Cove NSW Australia
Emanuel School, Randwick NSW Australia
Joan Sutherland Performing Arts Centre, Penrith NSW Australia
Performing Experience – many bands in many styles, including:
Gypsy-world fusion with Lolo Lovina
Progressive folk metal with Dave Carr's Fabulous Contraption
Celtic-carnatic-world-fusion with Tapestries of Sound
Progressive Jazz-Rock Fusion with Dave Bova's Divina
Progressive bluegrass with the Lunch Mothers
Folk rock with Fergus Recliner
---
Teaching Info
All lessons are informed by the principles of the Alexander Technique, which helps people to play more efficiently. That efficiency means less chance of injury and an improved quality of performance. In the lessons we balance technique, creativity, and expression in the combination that best suits your learning needs.
Guitar lessons
Classical, Metal, Jazz, Blues, Folk, Rock, World and Metal styles available
Electric guitar technique, Classical fingerstyle guitar technique, Travis-style technique
Banjo lessons
Three-finger (bluegrass) technique
Bluegrass, Celtic, Jazz, Classical, World and Metal styles
Alexander Technique Lessons
Improve your coordination
Clarify and update their strategies for any activity – playing an instrument, singing, dancing, officework, housework, etc.
Develop your self-understanding (both physiology and psychology)