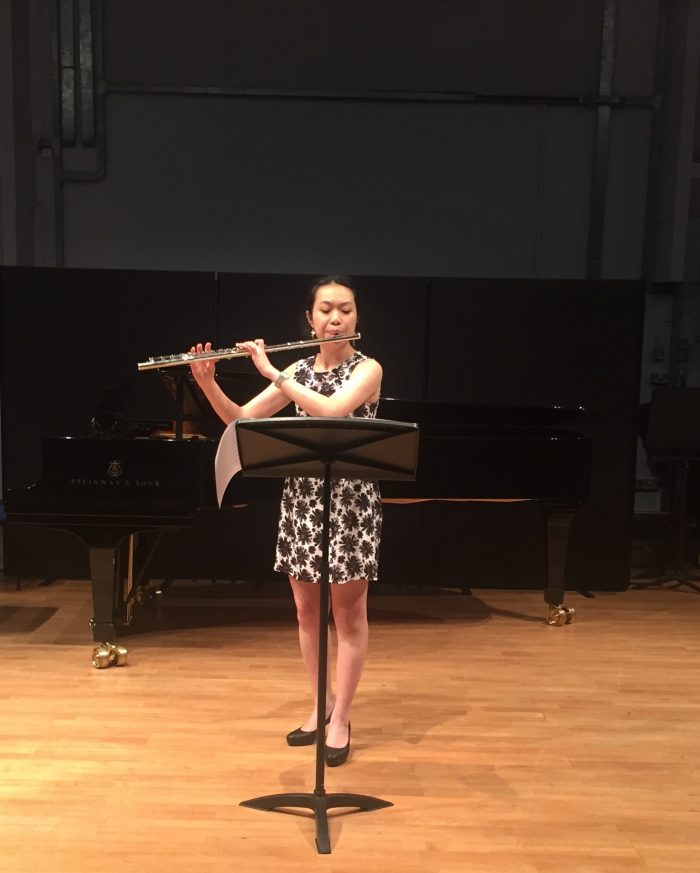 Wellington
Flute Lessons | Piano Lessons | Aural Lessons, Ensemble Coaching, Theory Lessons, Online Lessons
---
Qualifications:

Master of Music at the Royal Birmingham Conservatoire (UK)

Pricing:

30mins- $37, 45mins-$50, 60mins- $66

Styles:

Classical or anything you enjoy!

Suitability:

Any level is welcome! For flute, I recommend the starting age from 8 and piano above 4
---
Bio
Elsa graduated from Birmingham Conservatoire, UK (now Royal Birmingham Conservatoire), and gained both Master of Music and Bachelor of Music (Hons) degrees from there.  At Birmingham, she studied flute with Marie-Christine Zupancic (CBSO Principal Flute), Colin Lilley, Jonathan Rimmer, Judith Hall and Diane Clark. During her time in the UK, she had achieved numerous prizes, including  the Laura Marco Prize from the ABRSM, the Mid-Somerset Competitive Festival- 2007 "Woodwind Solo Repertoire Advanced" category, the 2nd price of the 2011 Ludlow Philharmonic Concerto Prize.
Elsa is also a very active concert flutist especially orchestra plays a big part of her playing career. She was the former Co-Principal Flute of Shaanxi Symphony Orchestra (China) and Guiyang Symphony Orchestra's (China) Principal Piccolo. The highlights of concerts including on tour with Shaanxi Symphony Orchestra to perform at Musikverein in Vienna, Austria, and Tonhalle in Zürich, Switzerland. While she was a student at Royal Birmingham Conservatoire, she was already very active in orchestral playing. She was selected on the CBSO Orchestral Training Scheme the year of 2011/12 and 2015/16 as well as  played side-by-side with Welsh National Opera Orchestra. In addition to orchestra playing, she also loves to play chamber music with her friends. She is particularly into wind quintet and flute, viola and harp trio.
---
Teaching Info
Hello, first of all thank you for considering having lessons with me. Below are some info about my teaching experience and style, if you would like to know more about me please do not hesitate to get in touch.
I have been teaching over 10 years. I believe learning an instrument is only a start for one to access into music. More importantly, not only the fundamental of learning techniques on the instrument, also understanding the whole background and concept of music is essential, too. Therefore, through the way of my teaching style, most of my students enjoy the music more than just playing an instrument. I am also very familiar with ABRSM and Trinity College music exams, have helped many students achieved great results in their playing.
I also offer online teaching as well. There are many benefits learning online and it can be as effective as learning in person, feel free to get in touch for a free 30mins trial lesson.