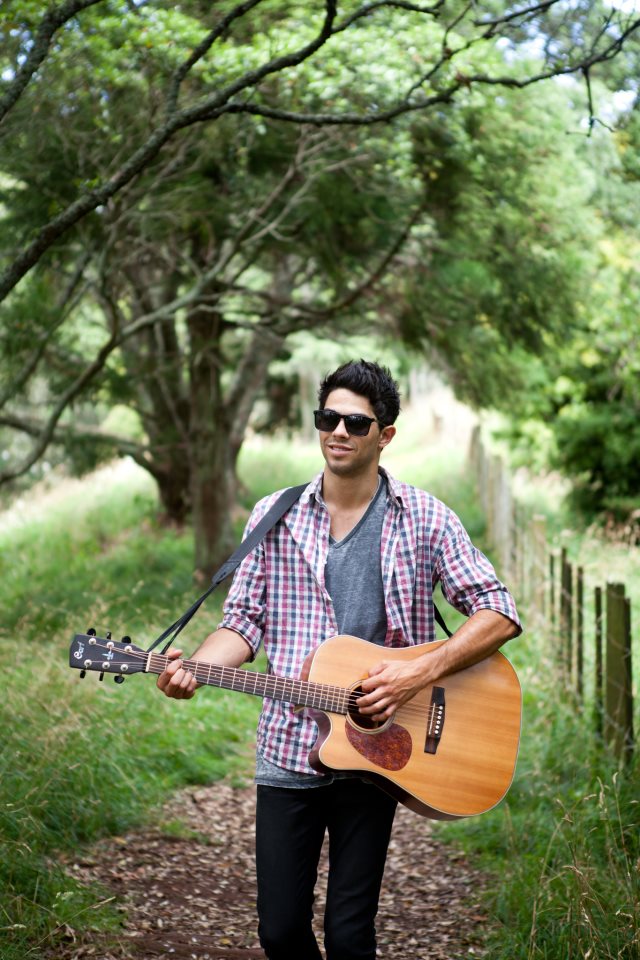 Bay of Islands to Whangarei
Guitar Lessons | Artist development, Song Writing Workshops, Skype Lessons
---
Pricing:

30 minutes -$20.00 * longer lessons available also

Styles:

Acoustic, Electric, Ambient and Effects

Suitability:

Beginner to Intermediate
---
Bio
Hello :)
My name is Joel Murray, I am 30 years old and living in Whangarei, Northland.
I have 15 years experience playing guitar, including playing large gigs almost weekly for the last 10 years. I have 3 years experience teaching both Acoustic and Electric guitar, and provide access to amplifiers and effects pedals for those wanting to learn electric.
I specialize in teaching children multiple styles from beginner to intermediate level, but all adults are welcome too! I have a background working with children in schools and community centers. I have developed an ability to connect with them, give them confidence, and make learning enjoyable! I teach mainly rock, pop, folk, and ambient styles. Please inquire about other styles.
I offer a unique service for those interested in learning ambient guitar styles, the use of effect pedals and units, or wishing to improve their overall guitar tone. I teach these skills to an advanced level and provide access to professional equipment to learn on. Learn how to implement effects such as Delay, Reverb, Compression, and Overdrive to create your signature sound!
---
Teaching Info
I enjoy communicating with any student and seeking to understand what exactly it is they want to achieve with their guitar playing. I then look to tailor a lesson plan designed to help achieve these specific goals. I am very hands on, patient, and engaged with the student. I offer much encouragement throughout! My lessons include hand outs and and take home sheets of information, chord charts, tablature (guitar music) and suggested homework!
Group lessons are an option especially for children, and I am happy to teach over Skype or another online video platform.