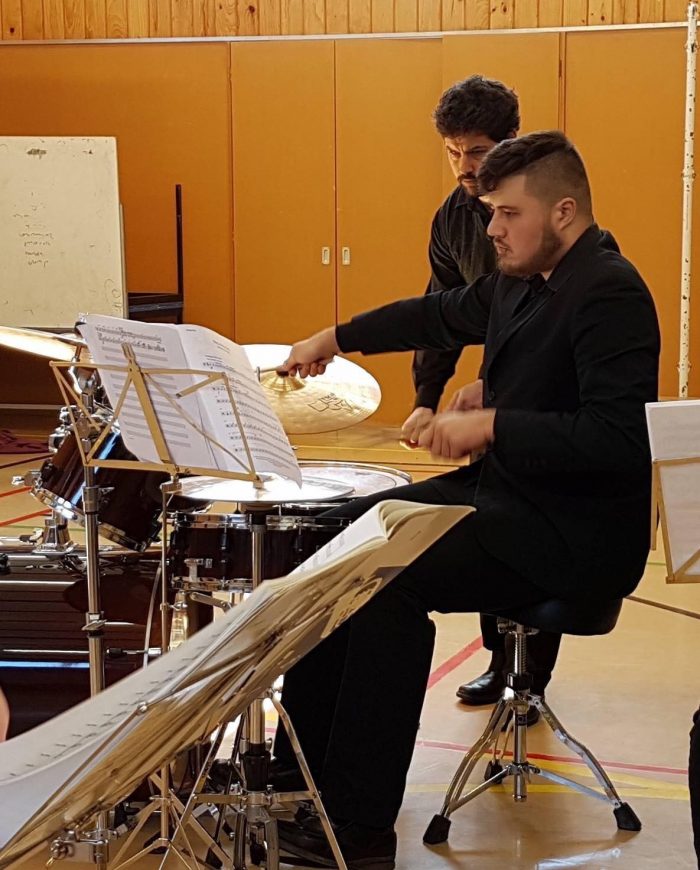 Wellington
Drum Lessons | Percussion Lessons | Aural Lessons, Theory Lessons, Composition Lessons, NCEA Music Tutoring, Online Lessons
---
Qualifications:

Bachelor of Music in Composition and Contemporary Performance, Bachelor of Music with Honours in Composition and Contemporary Performance

Pricing:

$30 per half hour

Styles:

Funk, Jazz, Metal, Rock, Pop, Hip Hop, Classical

Suitability:

All ages and levels welcome
---
Bio
I started playing drums at 16 at the end of year 12. I was lucky to begin privately with a great teacher who inspired me to practice. I was enamored with my instrument. It was incredibly useful to have someone teach me right from the get go at an age where I was ready to really excel in something and give it my full attention. My teacher helped with both drumming and sight reading, a combination that keeps increasing my musical versatility, which i'm very grateful for. I believe that being a well rounded musician is  important to play different styles with finesse and an element of personal expression.
I threw myself in the deep end as quickly as I could and tried to join bands of varying genres. Within my first year I'd tried my hands at rock bands, jazz bands, community orchestras and church bands. The important thing was the learning experience of how to play with other musicians. It is arguably the most important thing you can learn as a musician. I ended up studying music at the University of Otago for 4 years where I learned music theory, composition, played in multiple brass bands, rock bands, community orchestra and even a professional orchestra. During my third year I was given the opportunity to teach at Saturday Morning Music, where I taught 5-12 y/o age group percussion and drums. This showed me how satisfying teaching can be when you see a student who has been struggling with something difficult finally get it. They taught me the value of being a role model and showing them what they can achieve the same way my teacher did for me.
I find myself hungering for more knowledge and so I have come to study Jazz at NZSM for the foreseeable future. The journey I have undergone the past 5 years is easily the most significant journey I have ever undertaken and has been immensely satisfying thus far. I believe that this is a journey that is too fulfilling to not have a try at, and I encourage everyone to give it a shot. The feeling of making progress and expressing yourself through music is unparalleled for me. To incite that in others while doing my best to guide them on their musical journey is incredibly inspiring an objective and if I can try to give them what I was given I will be stoked.