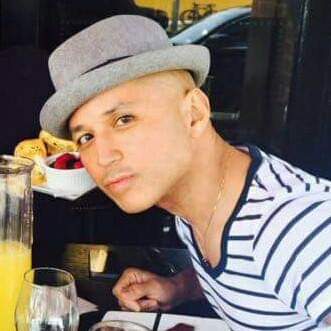 Dunedin
Skype Lessons | Choirs, Keyboard Lessons, Organ Lessons, Piano Lessons, Singing Lessons | Alexander Technique Lessons, Artist development, Aural Lessons, Ensemble Coaching, Song Writing Workshops, Theory Lessons, Composition Lessons, Jazz Improvisation Lessons, Music And Movement For Under Fives, Posture for Singers and Instrumentalists
---
Qualifications:

M.Ed.(Music), B.A.(Spanish/German/French/Music), F.T.C.L, A.R.C.M.

Pricing:

$40/half hour

Styles:

Classical, Jazz, Pop, RnB, Soul, Motown

Suitability:

4 to 99, beginners to advanced
---
Bio
Directed by Chaz Barcenilla, Leading Edge Mentors in Music and Languages (LEMML) is a worldwide network of music teachers who mentor students who have no access to music learning in a normal school or studio setting. Lessons are one-on-one conducted via Skype using language immersion in either one of these languages currently being offered: English, Spanish, French, German, Italian, Tagalog, Visaya (Cebuano), Chavacano. An opportunity is given to interact with other students and teachers on a monthly to quarterly basis by means of a master class online, at our headquarters in Queenstown, New Zealand, or at any world-wide location convenient for participants. Recitals are offered on an annual basis at an auditorium in either Queenstown, NZ or San Diego, USA. Language courses are also offered as a separate language instruction for children who are not yet fluent in their parents' mother tongue. Children and adults can enroll in language lessons irrespective of music lessons. Students may opt to have studio lessons at our convenient locations in the middle of Queenstown and Dunedin.
We focus on the individual student's musical needs in order to meet specific requirements of international proficiency testing of world-wide examination boards (such as TCL/ABRSM/AMEB), leading towards diploma and certification, high school and college credits (contingent upon regulations of independent schools and colleges in various state or provincial jurisdictions), as well as entrance matriculation to colleges and universities. NZMEB (New Zealand Music Examinations Board) is our central focus for New Zealand students, AMEB for Australian students, TCL for British/European students, MTNA/GUILD/MTAC for American students.
Programs implemented at LEMML prepare students for a career in music, either in performance, composition, musicology, pedagogy, or to simply engage them for self-enrichment and enjoyment purposes.
---
Teaching Info
Our goal is to develop a musical gift in a manner that is sensitive to his or her natural ability to respond to immediate surroundings of sound and music. From as early as 5 years of age, we assist in shaping the child's natural aural perception into a skill of recreating sound through the art of extemporization at the instrument. Linear and spatial dimensions on paper are taught concurrently at the youngest age which gradually develop into full notation on manuscript. Aural perception and notation become integrated skills in aural awareness, abstract thinking, melody writing, chordal progressions, improvisation eventually leading towards the study of composition techniques. The child's nurtured ability to comprehend and analyze these related concepts enable him or her to become a well rounded musician, better sight reader, and to increase repertoire in less time.
Our immediate goal is to enhance secure development to each higher level of musical and technical proficiency with good sense of direction, advancement, enjoyment, and creativity.
All teaching pedagogies are implemented to recreate a uniquely satisfying musical journey: Kodaly, Suzuki, Alexander Technique etc to prepare for various music examinations board (NZ, AU, US, UK) and in the realm of the student's individual needs: the gifted and talented, special education, and students with learning difficulties.
Chaz is a really great vocal teacher. He's very patient to his students. He goes on all the topics about singing. He's really good at helping his students prepare for a song. He doesn't waste time on any unnecessary practice. He teaches his students how to practice at home. I learned a lot of singing terms from him as well. Overall, I think he's a great vocal coach.
Mark Lim
Excellent! Knowledgeable, friendly, easy to follow. Great introduction for a total beginner!
Maria J.
Mr Chaz is very dedicated to his profession. He started to teach my 7 year old son over a year ago and he has motivated him to sing his best and he started piano with him last year which has been a phenomenal experience for my son. Chaz really focuses on the detail, theory, and groundwork necessary to excel in music. If you're lucky enough to get your child started with him you'll never regret the experience. He's simply the best! My son sings all the time now and loves to play the piano. I'm so happy for my son to have found someone to expand his talents!
Sarah Dresevic
Chaz Ronald Barcenilla was an employee at the Johannes School of Music (1998 - 2011) and an independent contractor (2012 - ). He's been the music education consultant and coordinator to develop a music and language curriculum primarily for college entrance matriculation. There has been nothing but positive remarks and praises from both students and parents. His passion and dedication for teaching children, teens and adults (with 3 senior citizens at age 78, 82 and 95) is reflected in the top quality recitals, concerts, and examination reports received in the Distinction range. He has also produced very fine musicians, most have become music graduates and a few are well known in the entertainment industry.
Bruce H