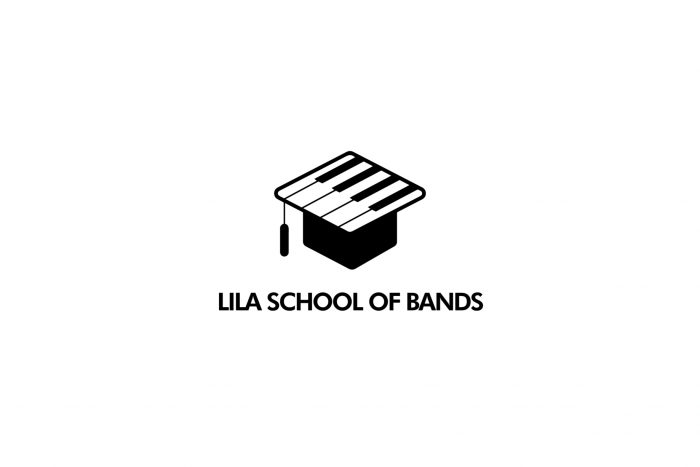 Auckland
Ensemble Coaching | Bass Guitar Lessons, Guitar Lessons, Piano Lessons, Singing Lessons | Artist development, Song Writing Workshops, Theory Lessons, NCEA Music Tutoring
---
Qualifications:

Bachelor of Music from Auckland University, Diploma of Music Teaching from London school of Music, Grade 8 Rockschool Syllabus.

Pricing:

$30 Per band session

Styles:

Rock, Pop, Jazz, Blues, Funk, Singer Songwriter

Suitability:

7-18
---
Bio
LILA School of Bands is a music academy that specialises in mentoring bands, based in Morningside, Auckland.
Join us at LILA to play music in a band matched to your age, stage and ability and receive tuition towards your goals from certified music teachers and world-class working musicians.
Make like-minded friends and learn to play, jam and write songs with other musicians. Refine your instrument or start your musical journey with lessons in guitar, bass, drums or vocals from our experienced team.
​
Director of the LILA Bands programme is solo artist Jesse Sheehan, a two-time Top 20 APRA Silver Scroll finalist, winner of the 2009 Smoke-free Rockquest and former guitarist and backing vocalist for Neil Finn and Dave Dobbyn.
---
Teaching Info
Students receive weekly mentoring in a 1-hour band session led by one of the expert musicians from our teaching team.
​
Added benefits of LILA School of Bands include bonus workshops and masterclasses from special guest teachers, coaching for Rockquest, recording with your band, and the opportunity to perform throughout the year.
Band sessions are $30 (per student, per hour) and are held weekly across two locations: Stage Music Centre in Grey Lynn, and Debase Music Centre in Morningside.
Jesse has been teaching my primary aged children guitar and voice through private lessons for over two years and around a year through Lila School of Bands, where they were able to join others of similar age to learn more about music from a shared perspective. What an awesome opportunity to be taught by such a talented musician, who really knows his craft. Jesse is a fabulous role model for the children, patient, encouraging and approachable. He values their input and puts them at ease. He also provides opportunities for the bands to have experiences outside of the music studio. If you're looking for a place where your child (or teen) can learn more about music and playing with others in a band, look no further!
Sheree (Mother of Max and Hollie)
Jesse is a wonderful person and teacher. He's been teaching my son in both individual and band lessons for a couple of years now. I appreciate how supportive he is of young musicians. Jesse is a very talented musician and dedicated teacher and he inspires young people to learn, to play their best, and to enjoy making music together.
Deidre (Mother of Eli)
Jesse is a great person, passionate and with a professional attitude towards music! His expert advice and approach will push you to give your max. Definitely enjoying every moment of being part of the Lila band academy
Kel - Student at LILA
Jesse is a gifted musician but also highly skilled at teaching. He is such an encouraging and upbeat teacher makes the lessons fun and challenging, making my son WANTS to play more. We highly recommend Lila School of Bands!!
Judy (Mother of Jeremy)
Highly, highly recommend this Band School and its teachers! Our 15 year old son (who is an advanced electric guitarist) has been in the Band programme for nearly a year now, playing in 2 bands, and also having private lessons from Jesse Sheehan. From Day 1 he has been both motivated and inspired by Jesse, who is a multi-talented musician with an encouraging and engaging teaching/mentoring style. The Band sessions are enjoyable and stimulating, and provide great coaching in songwriting, ensemble playing and competition preparation. The School also provides many opportunities to record and perform. So glad we found this!
Wendy (Mother of Liam and Gemma)
Lila is a great initiative. I would recommend it to anyone who wants to learn "bandcraft" in a professional and supportive environment. Jesse and Mark are excellent coaches - patient, knowledgeable and supportive. Highly recommended.
Liana De Jong - Student at Lila
Jesse has been my band teacher since 2019 and it has been wonderful having him as a teacher. He is always encouraging to us and always has a smile on his face. Love playing with the band and looking forward to play in gigs!
Jeremy - Student at Lila
Jesse is simply great when working with children and a great musician. My seven year old son has starting playing drums in a band and with Jesse's encouragement and guidance, his confidence has grown exponentially.
Violet - Mother of Jules
Such an Awesome environment, for any level of musician to make knew friends and jam songs with a full band. Learning from really talented industry professional musicians!
Zane Smuts - Student at Lila.
Jesse is a patient, encouraging teacher whose musical ability is an inspiration. It is a great experience to be challenged to jam with a band with someone like Jesse helping to guide and put you at ease.
Catherine - Student at Lila
Jesse has been my guitar teacher for about two years. He is a very great teacher and has pushed me to achieve new levels and explore different styles of music. I look forward to my lesson every week.
Rocco Roberts - Student at Lila
My daughter has recently picked up the bass guitar after years of cello and piano lessons, the encouragement and help she gets from being in Jesse's band programme is amazing and really makes her want to play well. She enjoys the sessions so much she practises much more than she ever has before and this all helps her NCEA Music and her school music groups too.
Rachel Johnston (Mother of Hatie)
My daughter started with Lila School of Bands when she was 10! Jesse is so encouraging and motivating as it's hard for some kids to perform but my daughter sang on stage at the Christmas gig where all the kids were inspired by other members of the academy.
Claire (Mother of Ciara)