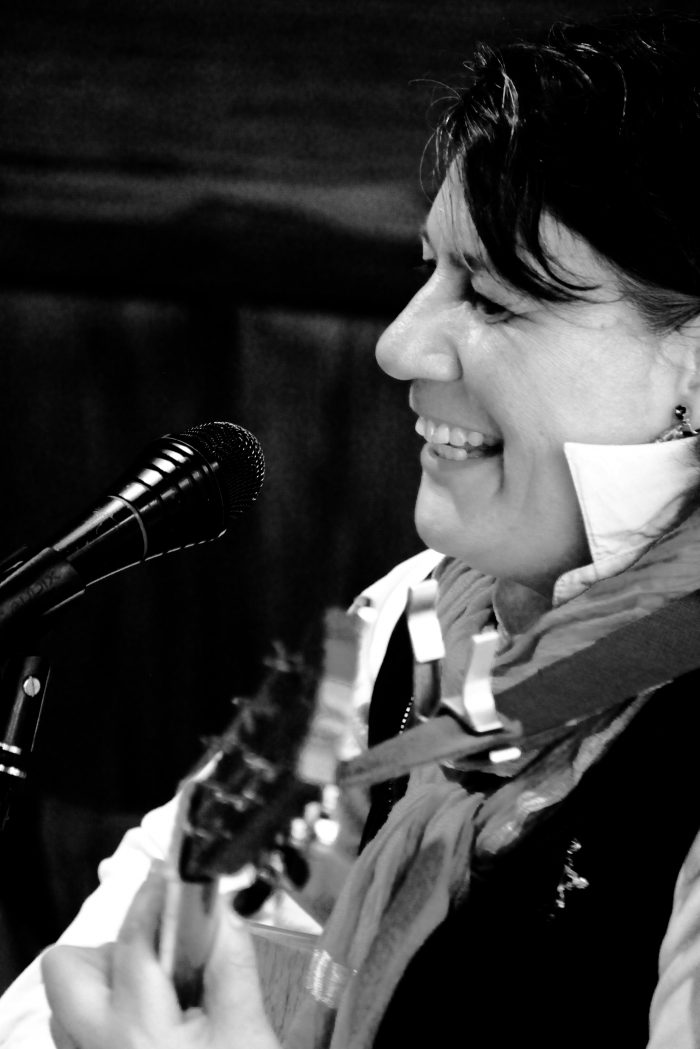 Christchurch
Singing Lessons | Artist development, Ensemble Coaching, Song Writing Workshops, Online Lessons
---
Qualifications:

P.G.Dip. Music Studio Teaching, B.Performing Art (Music Theatre), NLP Master Practitioner and Trainer, Cert. Adult Education, Cert Laughter Yoga Leader

Pricing:

$45 for 45 mins

Styles:

Contemporary Voice

Suitability:

Mature Young People and Adults
---
Bio
'Singing is a learnable skill.  The best way to develop your singing is to make a start.
With guidance and awareness you'll inevitably improve and begin to achieve the goals you wish to'.
With 20 years of experience teaching, Lisa assists singers to gain confidence and skill whether in groups, choirs or individuals pursuing roles, professional performances, breaking out solo or singing for a wedding. Her students have recovered their voices from challenges and they have received the help to finally do what they've always wanted. Her students have learnt to play guitar, got auditions, represented NZ at the WORLD Championship of performance art, been told they're singing so much better and even been able to give their fellow singers advise.
Lisa Tui's Iwi are Ngati-Scottish, Tainui & Ngati Kahungungu.  She has had many professional singing and performance experiences and she's always looking for opportunities to learn, study and experience more. Lisa is passionate about empowering education and has studied music pedagogy, NLP and adult education also.
A NASDA (Music theatre) degree graduate from A.R.A., Lisa also received a Graduate Diploma with an endorsement in Studio teaching from Otago University, Dunedin.  A singer/songwriter Lisa performs regularly and has recorded two live albums and one EP.  She has conducted and directed Gospel choirs, the Lincoln University Choir and other community choirs.  Lisa also supports songwriting by curating Clinics, Retreats and Singing workshops.
---
Teaching Info
Lisa balances teaching vocal technique, vocal and performance theory with practical training activities that support singers to improve and become generous and engaging singers.
Lessons are 45 minutes and include vocal exercises and skills development such as extending range, having a clearer tone, more or less volume, ease and flexibility through the range, being able to improvise and/or working towards the particular goals of the student and tackling songs appropriate to the skill level and preference of the student.
Lisa Tui's 'Sing Gym' provides a safe, fun environment to explore singing and performance. It doesn't matter where you are on your singing journey or what your aspirations are, you can decide your own goals and get help to gradually realise them.
Janice Meehan, Ashburton
Lisa Tui found a vocal range in me that I never knew existed, and I can now comfortably belt notes that I would have struggled with prior to lessons with her. As well as being a fantastic vocal coach, Lisa is a genuinely warm and lovely person who can put the most timid singers at ease, and I have to say, her voice is absolutely fabulous.
Jo Youl, Lincoln, New Zealand
Lisa has a wonderful ability to tailor her teaching style to the individual. Lisa's enthusiasm is infectious.
Roy Evans, Christchurch, New Zealand
Lisa Tui is a skilled and empathic teacher of singing and voice. I recommend Lisa to singers and would be singers of all skills and experience as she easily adapts her teaching methods to the needs and skills of her students.
Kathy Palmer