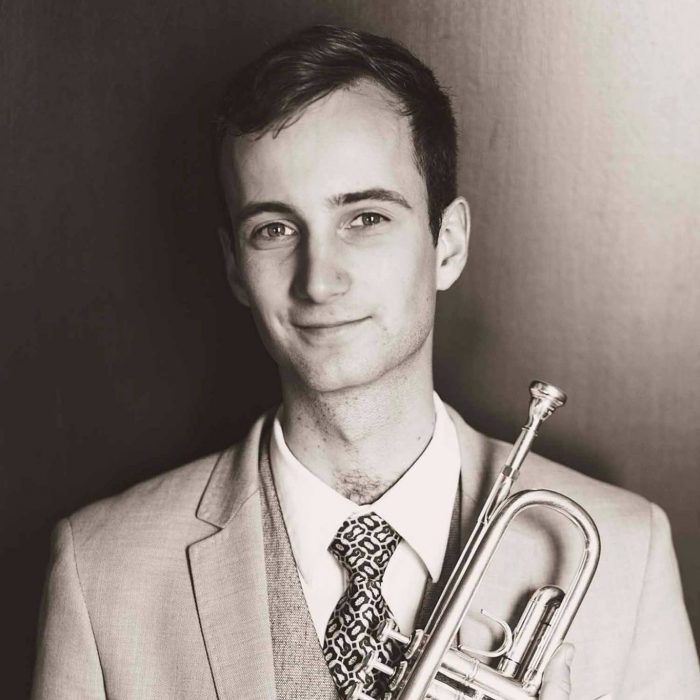 Wellington
Trumpet Lessons | Trombone Lessons | Theory Lessons, Jazz Improvisation Lessons
---
Qualifications:

BMus (Hons)

Pricing:

$60 per hour

Styles:

Classical, Jazz

Suitability:

all ages and ability levels
---
Bio
I'm a professional trumpet player and teacher, currently living in Wellington.
I started playing the trumpet in primary school, and started playing in brass bands and school orchestras. In high school I was accepted into the NZSM academy programme, and began learning and playing jazz in small groups and big bands.
In 2010 I began studying Jazz Performance at NZSM (Victoria University). While studying I had the opportunity to play with a wide variety of ensembles, including the university big bands, brass ensembles, and orchestra.
I graduated from Victoria University with Honours in 2014, and have been playing and teaching in New Zealand and the UK since then. Over the course of my professional career I've played with many high profile New Zealand bands, including The Black Seeds, Tunes of I, The Wellington City Shake 'Em On Downers, the Rodger Fox Jazz Orchestra, and the Royal New Zealand Air Force Band.
---
Teaching Info
I have eight years of experience tutoring brass lessons, both as an itinerant teacher in schools and privately. I'm experienced in teaching a broad range of styles, ages, and ability levels.
I have plenty of experience playing Jazz, Big Band, Orchestral, Brass and Military band, and Pop music, and am happy to share my expertise on any of these styes of music.
I can provide basic learning materials for beginners, and recommendations of music to buy for more advanced students.
I'm happy to assist students in getting up to scratch for their ABRSM exams, or any other music exam or audition they want to do.
I'm a relaxed, friendly, and patient teacher. I like to let students choose the focus of their learning, and help them along their path to becoming a better trumpet player. I'm happy to cater to whatever learning pace the student prefers, from the dedicated pupil to the casual hobbyist.
I'm happy to teach from home, or travel to you for an additional cost of $20 per hour of travel time.
I was looking for a trumpet teacher in Edinburgh but several have disappointed but when we first seen Michael we knew he'd be perfect for our 10 year old son who was keen on learning the trumpet. They clicked very quickly and he looked forward to every session. In just 10 weeks he already was able to play around 8 songs. Would very much recommend him.
Erik Dobrila Roth