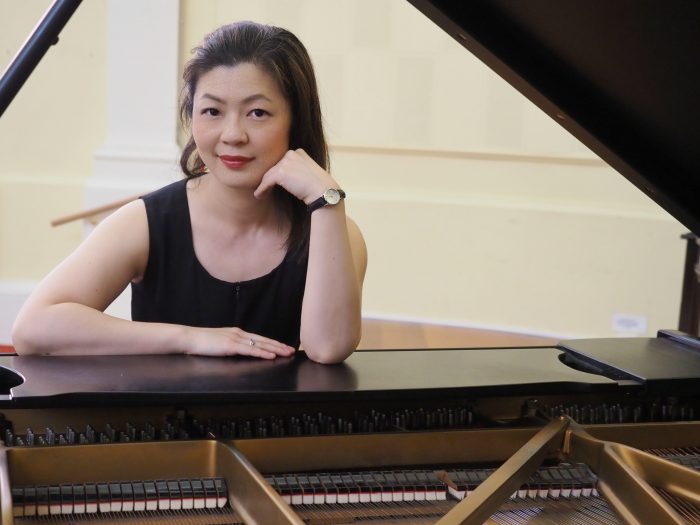 Wellington
Piano Lessons | Artist development, Aural Lessons, Theory Lessons, NCEA Music Tutoring, Online Lessons
---
Qualifications:

Masters of Music, Piano Performance

Pricing:

$40 for 30 minutes, $75 for 1 hour

Styles:

Classical piano

Suitability:

Grade 1 and above
---
Bio
Pei-Ying is an experienced classical piano teacher, performer and accompanist, teaching from her private studio in Ngaio, Wellington.
With a Masters of Music degree in piano performance under the tutelage of Diedre Irons and Maurice Till, she has had 20+ years of experience teaching 1-on-1 piano.
She specialises in Grade 5+ students, but welcomes any student with an interest in music!
---
Teaching Info
Her students thrived in Royal Academy and Trinity's piano exams, with hundreds of distinctions and merits under her tuition thus far.
Between her Yamaha background, perfect pitch and New Zealand school training, she has combined the best of all worlds and developed her own way of teaching. Her students not only have good techniques in playing, but they also succeed in sight-reading, aural, theory, performance and are encouraged to compose their own music.
Currently taking students for:
1-on-1 practical piano lessons Grade 1+
2, 3 or 4 group theory lessons up to grade 5 (ABRSM) please enquire for price
performance group classes
I have known Pei-Ying Pan for 6 years both as a trainee student teacher and as a piano teacher at Christchurch Girls' High School. She has taught piano for 4 years and a term and in that time been very dedicated and well-prepared. Pei-Ying was teaching students up to 9 hours per week. Pei-Ying is a very cheerful and helpful teacher. Consistently polite and positive, students have been grateful for her encouraging manner and her thorough preparedness for lessons. Pei-Ying is a caring and empathetic person. She has often organised extra lessons and been prepared to push students to achieve to their potential. I have been very impressed with the manner in which she has related to students and the wide range of skills that she has used to assist their development. Pei-Ying is very self-motivated and independent. Pei-Ying has worked particularly hard with NCEA students. She has great success with students, improving their technique and confidence and helping them to gain very good results in the performance standards that they entered. Pei-Ying is a person of great integrity. She is an encouraging and cheerful guide who expects high standards and gains impressive results from her students. She has made a large contribution to music at Christchurch Girls' High School and I have no hesitation in recommending her. Michael Langdon H.O.D Music Yr 12 Dean Christchurch Girls' High School
Michael Langdon, Head of Music, Christchurch Girls High School