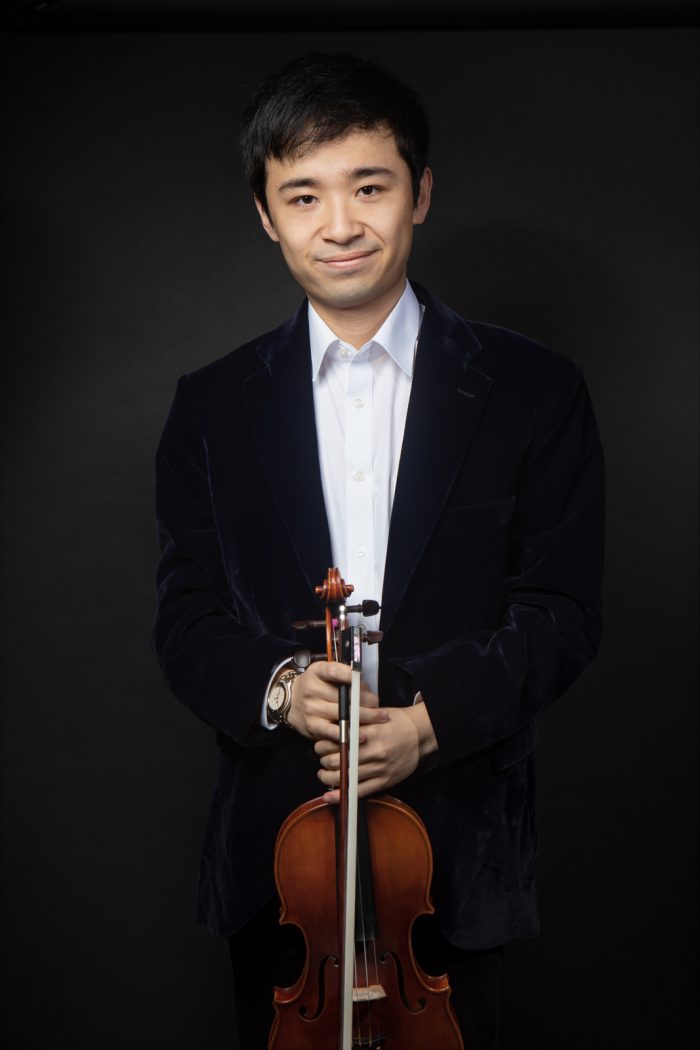 Christchurch
Piano Lessons, Violin Lessons, Viola Lessons | Artist development, Aural Lessons, Ensemble Coaching, Theory Lessons, Composition Lessons, Online Lessons
---
Qualifications:

Bachelor of Music (Hons), LTCL, ATCL

Pricing:

$75/hour

Suitability:

Beginner to Advanced
---
Bio
Reviewed as a musician with "flair and panache" by the Christchurch Mail, Rakuto Kurano has established himself as a versatile Japanese/New Zealand Performer-Composer.
As a multi award-winning performer & composer, he has appeared in many concert halls across the country. Overseas appearances include performances in Japan & Vietnam.
As an active performer on the violin, viola, & piano, he currently averages 60 performances each year. Repertoire ranges from anything written in the Renaissance period (14th century) to music by young living composers.
In 2019, his piece Fantail in Tokyo was selected as a winning work in the NZTrio composition competition, and performed by the NZTrio in Auckland. The work was recorded and released the following year by Mark Menzies, Tomas Hurnik, & Rakuto himself. The recording has been broadcast by Radio New Zealand on numerous occasions following the release.
Since the beginning of his university studies, he has been intensively studying historically authentic Baroque playing styles, and has performed music by over 40 unique Baroque composers to date. In 2020, he toured the country on Baroque viola with international Baroque specialists Szabolcs Illés & Edita Keglerová on a 8-concert national tour.
As a recording artist, he has recorded & released many of his own works, but also has experience playing in recordings for other artists, including UK singers Aled Jones and Russell Watson with the BMG label (UK).
Orchestral experiences include joining the Christchurch Symphony Orchestra at the age of 18, playing with NZ Opera, Royal New Zealand Ballet, a series of guest concertmaster appearances with the Secret Sinfonia, and leading musicals (Fiddler on the Roof & Chicago). As a conductor, he has been involved with conducting choirs, the Christchurch Youth Orchestra, and various other ensembles.
As a devotee of contemporary music, he has commissioned three young New Zealand composers – Liam Furey, Georgina Palmer, & Robin Watson, for his 2021 national solo concert tour. In both 2019 & 2020, he was invited to the CANZ (Composers Association of New Zealand) Nelson workshop as a violinist/violist to workshop and perform new works written by living New Zealand composers.
He graduated from the University of Canterbury in 2020 with a Bachelor of Music, studying with Professor Mark Menzies, Dr. Reuben de Lautour, & Dr. Justin DeHart.
Full biography available at: rakutokurano.com/biography
---
Teaching Info
I teach my students the importance of versatility as a musician – being able to perform any type of music, and being able to adapt to every performance situation.
I teach at my home studio with a grand piano.