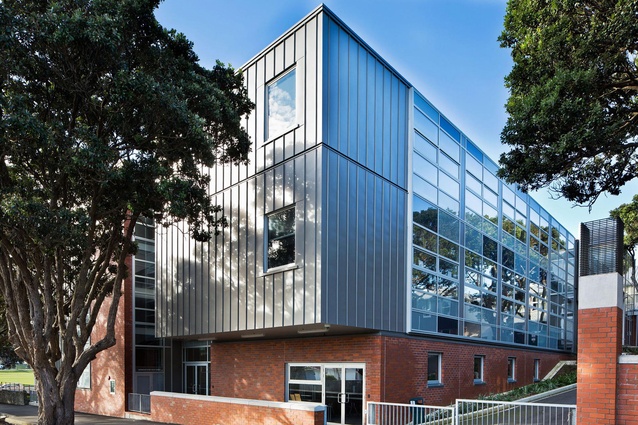 Wellington
Banjo Lessons, Bass Guitar Lessons, Bassoon Lessons, Cello Lessons, Choirs, Clarinet Lessons, Double Bass Lessons, Drum Lessons, Flute Lessons, Guitar Lessons, Keyboard Lessons, Piano Lessons, Percussion Lessons, Saxophone Lessons, Singing Lessons, Trombone Lessons, Trumpet Lessons, Ukulele Lessons, Violin Lessons | Aural Lessons, Ensemble Coaching, Theory Lessons, Jazz Improvisation Lessons, NCEA Music Tutoring
---
Pricing:

Varies according to lesson length - see website

Styles:

Jazz, Rock, Classical, Blues, Funk, Soul etc.

Suitability:

5 to adult
---
Bio
A Conservatoire for Everybody
Started in February 2016, we introduced an exciting new development for musicians in Wellington, a music school with a difference.
Using the best musicians and teachers available, known professionals in their fields, this music school runs along the lines of a conservatoire but is open to everybody (from school age to those in retirement) who want the best teaching and courses.
We are offering:
∎Jazz programmes
∎Classical ensemble programme
∎Individual Lessons in our new sound-proofed teaching rooms
∎Vocal Arts programme (to include workshops, masterclasses and our Young Voices programme)
∎Percussion and Rhythm classes
∎Adult beginners choir (Singcognito)
∎WELLSO Wellington Late Starters Orchestra
The best teachers and professional musicians available
∎The best facilities
∎The best management team
You may find Saturday music lessons cheaper elsewhere but for just a little more you are getting the very best teaching and facilities.
---
Teaching Info
As well as individual lessons for a wide variety of instruments for students of all ages, we offer some adult only programmes for those of you wanting to rediscover, or discover the music you've been wanting to enjoy.
Former principal lecturer at Massey University Leigh Jackson, who is also a nationally and internationally recognised Jazz guitarist, heads up an exciting programme which includes introduction to Jazz theory, improvisation for musicians up to an advanced level and training in combos (groups/bands).
Top NZ drummer Reuben Bradley, tutor at NZSM Jazz school runs group rhythm workshops and new to the team in 2017 is acclaimed percussionist Andreas Lepper. Learn from the best!
Principal cellist for Orchestra Wellington, Brenton Veitch heads up the Classical ensemble programme as well as teaching Cello. Brenton will teach both String Quartets and larger ensembles.
All the ensemble programmes will also be able to use the fantastic, state of the art recording studio as well as performing in show-case gigs from time to time.
On top of this, we launched a new initiative: WELLSO (Wellington Late Starters Orchestra), a training orchestra for grades 1 and upwards to build your confidence and skills to a level where you can feel you can join one of the higher level orchestras in the Wellington community (or you can stay if you are having fun!)