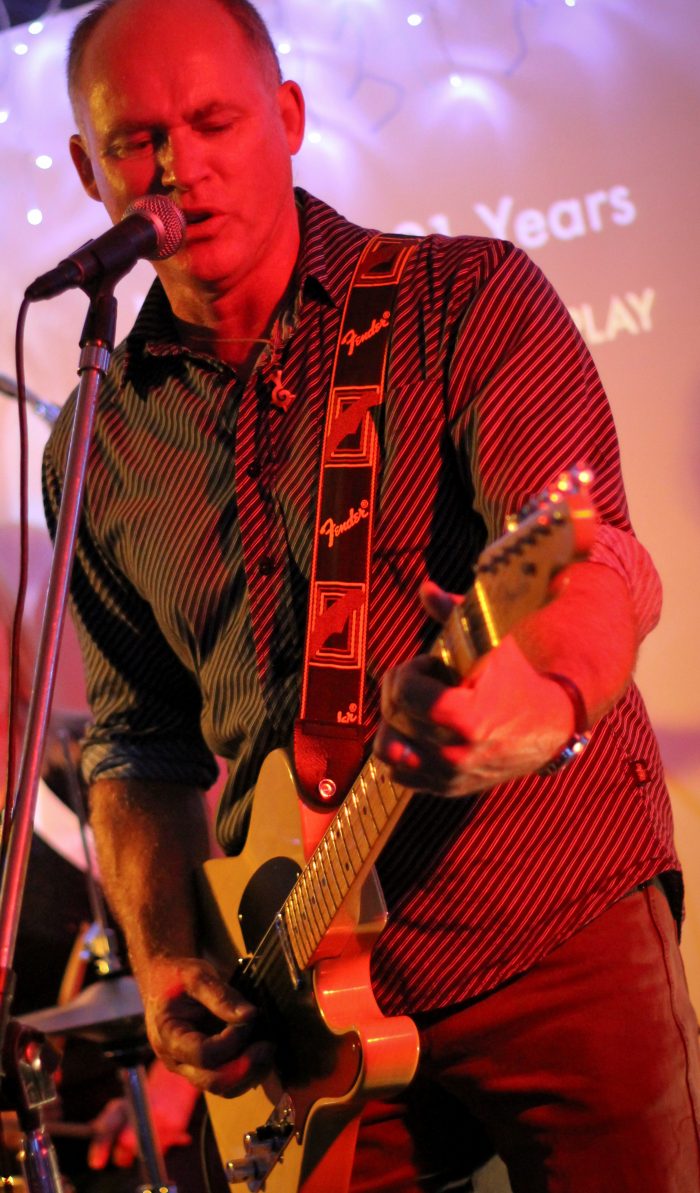 Auckland
Guitar Lessons | Bass Guitar Lessons, Drum Lessons | Artist development, Aural Lessons, Theory Lessons
---
Pricing:

Primary and Int. $30 - 30min / $40 - 50 min; College $35 - 30 min / $45 - 50 min; Adults $40 -30min / $60 - 1hr

Suitability:

All stages and ages from 6yrs on
---
Bio
I have 30 years performing experience both in Australia along side the cream of Ozzie rock, and here at home opening for International acts, and playing with numerous New Zealand artists. I currently play in Auckland functions band Rebel Without Applause.
---
Teaching Info
I teach one on one from my home studio in Birkenhead on the North Shore, tutoring in most styles and genres of music. Most of the songs taught are very contemporary so the student learns the type of music that they listen to. A fair amount of "Old School songs are taught as well. I don't bombard students with music theory, but rather introduce it in the context of a song, making it painless. Music and chart reading, different picking styles, scales and improvisation, chord formations, Rhythms and Feels, time signatures etc. are all covered, but the emphasis is on getting playing right away. Usually every student will be able to play an entire song by their 2nd class.
I'm passionate about getting the best out of each student. Everyone is different and my challenge is to find the best way to pass on my skills to each individual student in a way that they can understand, and make it FUN along the way. My studio is also available to students who wish to record their achievements.
I restring and set up guitars to make them easier to play for my students in my workshop and can advise on and source a suitable instrument before they get started with lessons.
I also teach Drums and Bass to an Intermediate level