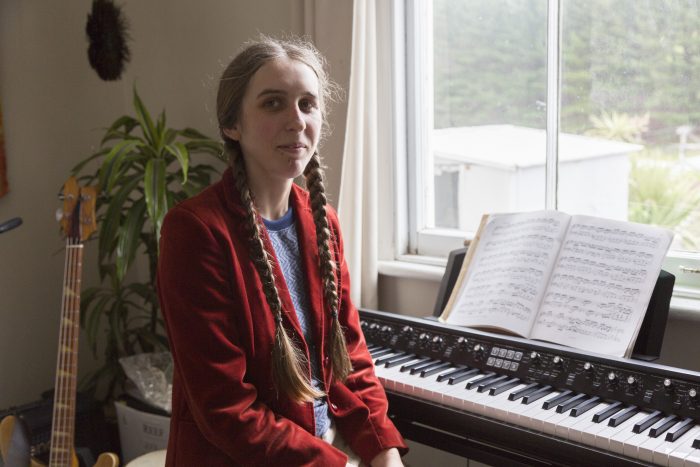 Wellington
Piano Lessons | Keyboard Lessons | Song Writing Workshops, Theory Lessons
---
Pricing:

$30 half hour / $45 full hour

Styles:

Music reading and theory, classical piano, improvisation, songwriting and composition, pop, rock and folk music, working with other musicians

Suitability:

All ages, beginners to intermediate
---
Bio
Hi, I'm Stephanie.
My musical journey started with ten years of classical piano lessons. Since then I've had another ten years of playing in bands, writing songs, creating music for theatre, improvising, jamming, learning and exploring a wide variety of musical forms from Celtic fiddle music to Indonesian gamelan.
My teaching career began with four years of teaching beginners' piano in a Wellington primary school, with an average roll of 25 students. This was a baptism of fire which has given me a wealth of understanding about different learning styles.
My goal is for everyone I teach to become lifelong musicians and learners. That's why, though music reading and theory are important, I don't follow a rigid classical programme. The straight and narrow way didn't suit me, and maybe it won't suit you either. Instead I like to find out where a student's passions and tastes might lie, through introducing them to a wide variety of different music.
I have a particular interest in exploring the music of other cultures, and understanding music in its cultural context and as it relates to other art forms.
I currently play with my band Birdfeeder and Indonesian music ensemble Gamelan Padhang Moncar.
---
Teaching Info
My approach is first to listen to you, what you want to learn, where your strengths and weaknesses are, and to go from there. I'll always be incorporating technique exercises, theory, music reading and aural exercises. For young students, we'll be playing plenty of games and having fun jams.