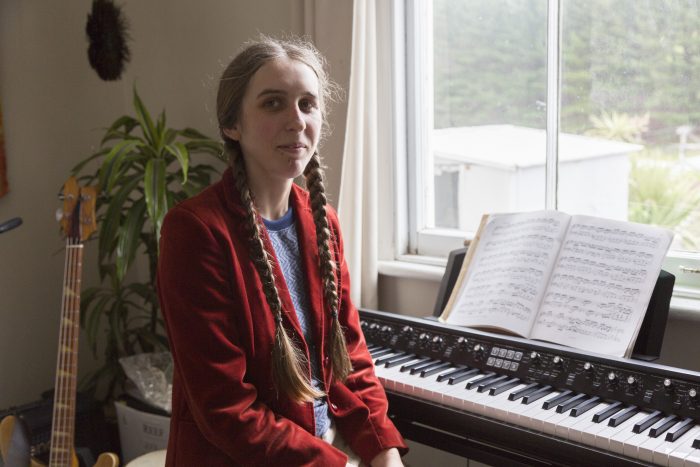 Wellington
Piano Lessons | Keyboard Lessons
---
Pricing:

30 minute lesson: $30 / 45 minute lesson: $40 / 60 minute lesson: $50. Travel fee $5 for lessons outside my home.

Styles:

A bit of everything: Classical, pop, rock, jazz, folk...

Suitability:

All ages, beginners to intermediate
---
Bio
Hi, I'm Stephanie.
I began my musical journey with a solid grounding in classical piano from a young age, but quickly began to branch out in to other genres and instruments. My musical career so far has seen me writing songs and performing in various bands, creating music for theatre, improvising, jamming, learning and exploring a wide variety of musical forms from Celtic fiddle music to Indonesian gamelan.
My approach to music is cross-cultural, recognising that there are multiple valid ways of making and learning music. I don't place a lot of value on formal qualifications and do not teach to exams.
I have been teaching piano for almost 10 years – in primary and secondary schools, and to adults.
I currently play with my band Birdfeeder and Indonesian music ensemble Gamelan Padhang Moncar.
---
Teaching Info
I aim to support my students to become lifetime learners and musicians.
My teaching priorities are:
Forming a good relationship with each student so they can feel comfortable to try new things and make mistakes.
To get playing as early as possible with strong rhythm and competence, so that after a few lessons a student can say "I can play piano!"
Independent and intuitive music reading, supported by easeful technique
Enjoyment of music as the goal and motivation
Learning how to practice effectively, and developing the mental and emotional resilience to keep trying!
I provide a carefully chosen and well varied diet of musical material including familiar and unfamiliar pieces. I encourage students to develop their own musical tastes and choose some of the music they want to play.