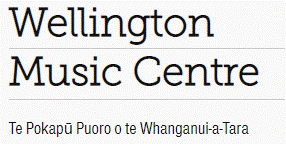 Wellington
Cello Lessons, Clarinet Lessons, Flute Lessons, Guitar Lessons, Harp Lessons, Keyboard Lessons, Percussion Lessons, Recorder Lessons, Saxophone Lessons, Singing Lessons, Trombone Lessons, Trumpet Lessons, Ukulele Lessons, Violin Lessons
---
Pricing:

$120 per year (exc. instrument hire)

Styles:

Group lessons.

Suitability:

Beginners to Intermediate. Ages 5-12
---
Bio
The Wellington Music Centre is one of the longest running Saturday Morning Music organisations in Wellington having offered lessons for over 40 years. We are dedicated to providing affordable music tuition to all children and families in the Wellington region.
Group lessons are held every Saturday during term time, excluding public holidays, and are offered to ages 5-12, from complete beginner level to intermediate. We have a wide range of instruments to learn as well as instruments on site for hire. Our tutors are highly experienced, welcoming and passionate about sharing their love of music.
For further information and enrolment, please visit our website. If you would like to get in touch directly, please email us, we would love to hear from you! Contact details are on our website.
---
Teaching Info
Classes are taught in groups of up to 3 which are organised according to playing experience. Some instruments require a minimum age due to the physicality of the instrument but we do have pre-instrumental classes and several other options that are available to all.
Levels are outlined below however this is just a guide and we encourage you to get in touch with us if you are uncertain about picking the right level for your child.
Level 1 – Absolute beginner, no experience required.
Level 2 – Some experience, can play short pieces and has some knowledge of music theory.
Level 3 – Intermediate level, can play longer pieces with fluidity and has some knowledge of music theory.