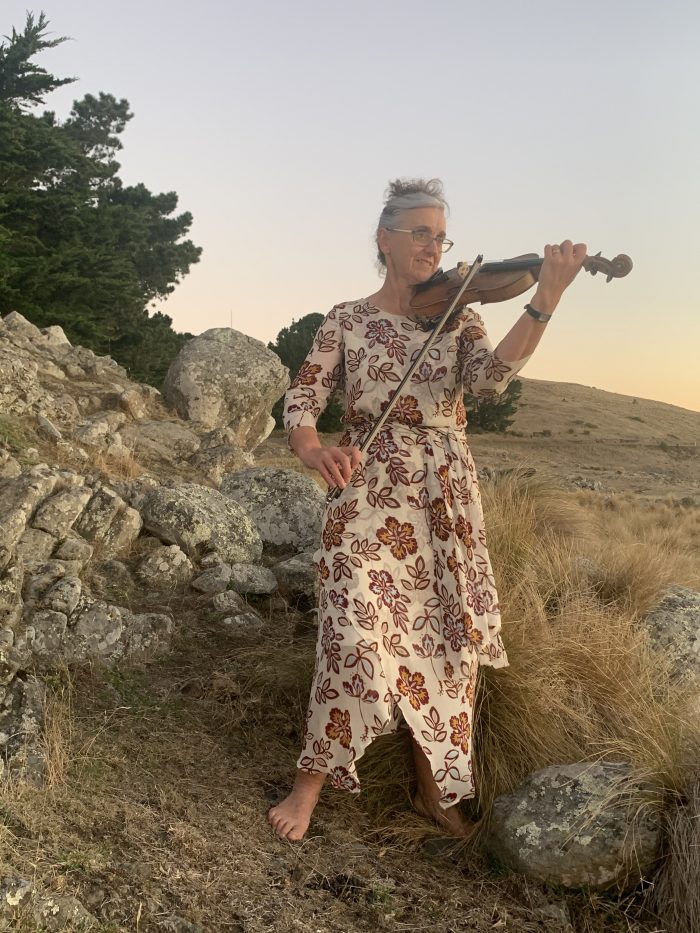 Christchurch
Violin Lessons | Piano Lessons | Music And Movement For Under Fives, Suzuki Music Lessons
---
Qualifications:

Registered Suzuki Violin and Suzuki Early Childhood Music Teacher

Pricing:

$30/half hour. $60/hour

Styles:

Suzuki/Classical/Modern

Suitability:

Age 3 to adults. Suzuki ECE classes from birth to 4. Particular interest is children with learning and behavioural challenges.
---
Bio
Amalia has over over 25 years experience teaching music to children and adults.  Her main instrument is the violin where she teaches all ages and abilities.  She also holds specialised ECE (preschool music) music classes and  teachers beginner piano students.
Amalia specialises in the Suzuki Method which is a method of teaching music similar to how children learn their mother tongue.  It differs from the traditional method of teaching instrumental music because it involves the  parent and takes students from a very young age.   It is a fun, encouraging,  motivating and enjoyable  way to learn an instrument and it is a brilliant way to learn the violin.   Many famous violinists,   such as Hillary Hahn started out their musical journey learning  the Suzuki Method.
Amalia has her own music studio in Mt Pleasant where she teaches private lessons as well as group lessons.  She also  teaches violin and orchestra in a number of schools in Christchurch as well as ECE classes at the local Community Centre.    She loves taking the adult student as well as starting off young children and planting that love of music.
In 2011, Amalia completed her training (Level 1) to became a registered Suzuki Violin teacher and 2017 finished  her Level 1 Suzuki Early Childhood Education training and now takes ECE music  classes on a Wednesday morning at the Mt Pleasant Community Centre. As it is an ongoing qualification, she continues to study in this method and is currently studying for her Book 5 levels as well as working towards registering as a Suzuki Piano teacher and studying for a Certificate in Music Therapy.
For futher information please check out her website www.amaliasmusic.co.nz or the NZ Suzuki website           www. suzuki.org.nz
---
Teaching Info
Children with limited concentration start off with a 20 minute lesson and build from there.
Students are encouraged to participate in the group lessons as this is the fun part where children learn ensemble playing and learn from their peers.