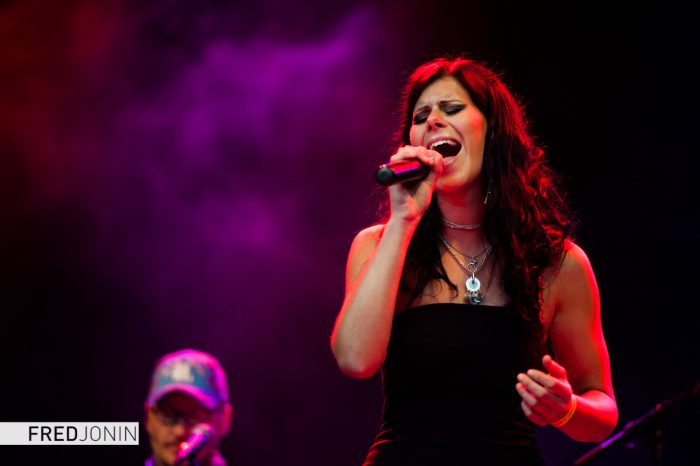 Christchurch
Singing Lessons
---
Qualifications:

Master of Arts

Pricing:

on application

Styles:

pop / rock / soul / funk / blues / jazz standards

Suitability:

adults, all levels
---
Bio
Originally from Switzerland, Beatrice has over 17 years of experience as a performing and studio singer, composing and writing, as well as managing and leading bands. Her studies with Swiss-Italian singer and songwriter Daniela Simmons and Attila Sereftug have supported her in developing an effective vocal technique and finding her own, true voice. Being a keen learner, Beatrice continues to perfect and expand her vocal and musical skills daily. Building on her 8 years of classroom experience as a secondary school teacher, she has proven her ability to share her knowledge and passion with others.
Achievements:
Lead singer of cover band bloomnotes and original bands paraffine, bloom in stereo and Safari hifi
Over 300 live concerts at private and public events in Switzerland, Thailand, Germany and Italy
Lyric writing, vocal arrangements, CD recording and production for 2 LPs and 6 EPs published on iTunes, Spotify
Airplay of "Authentic" LP on Radio SwissPop
Video clips on YouTube with over 30'000 views
Repertoire of more than 150 songs from jazz, soul, pop, rock to funk in English, German, Swiss German, French and Italian
---
Teaching Info
In a first meeting we will find out where you are and where you want to go with your singing. We will define your goals together and create a basic plan to help you achieve them.
Your goals might be:
to develop a healthy vocal technique, finding your own voice, its strengths and weaknesses
to work on intonation and ear training
to become more confident in your performance
to sing your favorite songs while working on the above or just for your own pleasure
to work on songs in more detail, focusing on interpretation or improvisation
to learn some basic piano to accompany yourself while you're singing
to record your singing for your own pleasure or as a way to analyze and improve your performance
to get some help or feedback on songs you've been writing yourself
In any case, my goal will be to create a fun and supportive environment to make you feel at ease with your singing.
Singing is a miracle and a life long journey, let's make it happen now!
Available lesson times are Monday to Friday between 9am – 7pm.