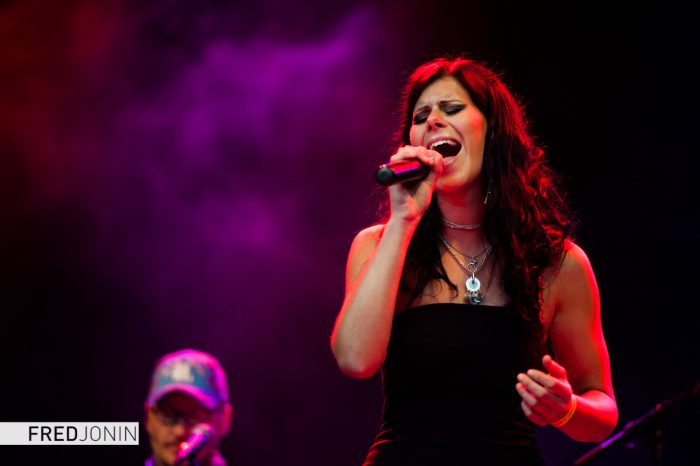 Christchurch
Singing Lessons
---
Qualifications:

Master of Arts

Pricing:

50 NZ$ for 45min / 60 NZ$ for 60min

Styles:

pop / rock / soul / funk / blues / jazz standards

Suitability:

adults, all levels
---
Bio
Beatrice has over 17 years of experience as a performing and studio singer, composing and writing, as well as managing and leading bands. Her studies with different vocal coaches in Switzerland and now in New Zealand have been supporting her in developing an effective vocal technique and finding her own, true voice. Next to her career in music, Beatrice was a teacher of general education, history and English at the Industrial Vocational School of Bern, Switzerland for 6 years. As a vocal coach, she's found a way to combine her passions for singing and sharing knowledge with others.
Achievements:
Private vocal training with European Song Contest finalist Daniela Simmons and her husband Attila Sereftug; as well as New Zealand Neo-Soul Singer Sacha Vee
Lead singer of cover band bloomnotes and original bands paraffine and bloom in stereo
Over 300 live concerts at private and public events in Switzerland, Thailand, Germany and Italy
Song and lyric writing, vocal arrangements, CD recording and production for 2 LPs and 6 EPs published on iTunes, Spotify
Airplay of "Authentic" LP on Radio SwissPop
Repertoire of more than 150 songs from jazz, soul, pop, rock to funk in English, German, Swiss German, French and Italian
---
Teaching Info
I currently offer private lessons at my home studio in Richmond. If you have a singing partner or partners, I am happy to discuss options of learning in a group.
In our first meeting we'll find out where you are and where you want to go with your singing. We will define your goals together and create a basic plan to help you achieve them.
sing your favorite songs with confidence
find your voice and style
develop a healthy and effective vocal technique
perform at a special event or in public
be able to make a song your own
learn some basic piano to accompany yourself when singing
record your singing
get some help or feedback on songs you've been writing yourself
In any case, my goal will be to create a fun and supportive environment to make you feel at ease and grow more confident with your voice.
Singing is a miracle. Let's start your journey now!
" Beatrice has musical knowledge which gives all her lessons a great depth of meaning. Able to lightly coerce you into making a sound, Beatrice's lovely manner enables you to participate in the dream of singing, while helping you learn to stretch and develop your voice - AND have Fun while you are doing it! I would totally recommend Beatrice as a singing teacher."
Elyse