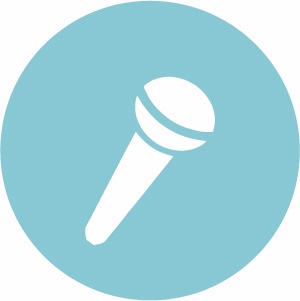 Christchurch
Singing Lessons
---
Qualifications:

Bachelor of Music: Classical Performance, Voice

Pricing:

$36 - $45

Styles:

Classical and Contemporary

Suitability:

Suitable for ages 10 - 110. Involvement in a choir, band, or other regular singing involvement is recommended to get the most out of your lessons.
---
Bio
Captivate is a Christchurch based vocal coaching company run by director Becky Howie.
Becky grew up in Christchurch and has been involved in the music scene from a young age. Having been involved in various choirs, she is a big believer in the school choir, the national choir, and the community choir.
She obtained a Bachelor of Music in Classical Performance (Voice) from the New Zealand School of Music (NZSM) in Wellington in 2015. She is experienced in teaching individuals and groups, and directing choirs. She regularly coordinates vocals at her Church.
---
Teaching Info
Lessons are one-on-one with experienced vocal tutor Becky Howie and run for 30 minutes. Lessons will generally cover goal-setting / goal-review, vocal health, and repertoire.