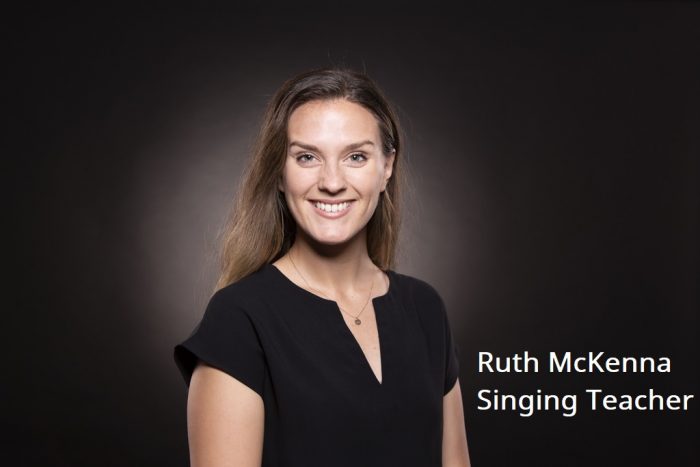 Auckland
Singing Lessons
---
Qualifications:

Grade 8 Singing, GDip Teaching (Secondary)

Pricing:

$30 per half hour

Styles:

Music Theatre, Contemporary, Pop, Opera, Contemporary, Jazz, Rock

Suitability:

7-70, beginners to advanced
---
Bio
We are a Vocal Tuition and Wedding + Event Music Service run by Ruth McKenna, a singer and teacher based in Auckland, New Zealand.
Here at the studio, we have a passion for music. 'May and June' are the respective names of Ruth's grandmothers, two women with a love of song who ensured their enthusiasm was passed down through the generations.
We offer Vocal tuition students of any age. Ruth has trained through Royal Schools (Grade 8), and is currently preparing for the Diploma of the Associated Board of the Royal Schools of Music. In addition, she is a trained teacher. We work with students through a program of learning the basics of vocal support (diaphragm, breath, vocal technique) to then utilise these skills in a variety of styles inclusive of contemporary, pop, music theater and opera.
May + June was established in 2019. The Vocal Studio is fueled by our love of music and ethos surrounding the importance of music at the moments where we share joy, celebrate love and enjoy friendships.  In providing Vocal Tuition, building students' confidence and technical ability is at the forefront of our training programs- voices must be built to be enjoyed!
---
Teaching Info
A typical lesson begins with a variety of vocal warm-up exercises focusing on different aspects of the voice to improve the performers overall technique. Following these exercises, we move into preforming our repertoire. Generally, the student will sing their song once through to note their progress and elements which could be worked on, before together we break the song down into sections and work through, improving the students' technique as we move through the song.
We work with the student to generate a repertoire list they are enthusiastic about. Styles taught range from contemporary music and pop to opera.
Lessons range in time from half an hour to the full hour, depending on the student's choice.
Our goal is that students walk away from the lesson with exercises to improve their technique and notes on their specific repertoire so that they can work on their singing practice throughout the week with confidence!